Close civil service gender pay gap, Labour urges government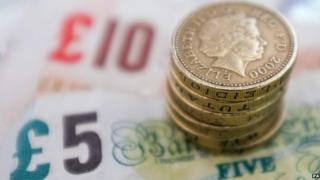 The government should close the gap between salaries paid to men and women for equivalent civil service jobs, Labour has said.
Research by the party suggests senior female civil servants are paid an average of 5% less than men at the same grade.
Shadow equalities minister Gloria De Piero said the government should set an example on pay in its own workforce.
The Cabinet Office said it was urging Whitehall to address pay anomalies.
According to ONS figures for the wider economy, the gap between the earnings of men and women increased for the first time since 2008 to 10% in 2012-13.
The previous year, it had been 9.5% - and had been falling every year since 2008 before that.
Labour said ministers could help to narrow the gap by addressing the pay levels of its own employees.
Ms De Piero conceded that salary distributions had not been "perfect" under the previous Labour administration.
"But actually we were making progress," she said.
"If the government can't get their own house in order then how can anyone trust this government to address the pay gap for ordinary working women?"
The Cabinet Office has commissioned research on why more women are not reaching the very top of the civil service.
More than half of all civil servants are women but their average salaries are almost 10% beneath those of their male colleagues, according to Labour's research - which is based on a series of parliamentary questions.
While this could be a reflection of the number of those in senior roles, the analysis suggests that even at the top of the civil service, women are paid around 5% less than men on average - the BBC's political correspondent Iain Watson said.
And the figures indicate that women who work part time have salaries that are almost 14% lower than their male counterparts, our correspondent added.
The Cabinet Office said the pay gap had narrowed since 2010 for those in full-time work.