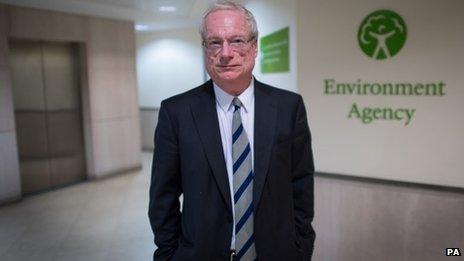 Chris Smith, as he was known before his elevation to the House of Lords, made history in 1984 when he became the first openly gay male MP in Britain's House of Commons.
He had recently been elected Labour MP for Islington South, when he made his announcement at a gay rights protest rally in Rugby. It was seen as a very brave thing to do at a time when homosexuality was a taboo subject at Westminster.
In 2005 he said he had been HIV positive since 1987.
Urbane and cultured, with a strong interest in the arts, he rose to prominence during the New Labour era that transformed the image of the Labour Party under Tony Blair.
He was made culture secretary in Mr Blair's first cabinet in 1997 and his tenure saw the introduction of free entry to museums and plans for a shake-up of broadcasting regulation, replacing the existing system with a single watchdog - Ofcom.
However he was sacked four years later, along with his entire ministerial team, after problems including the messy confusion over the National Lottery licence, the financial problems of the Royal Opera House and the troubled saga of the Millennium Dome.
He will probably be best remembered for reintroducing free museum admission.
He moved to the back benches - from where he opposed the Iraq War - before standing down as an MP in 2005, when he was made a life peer, taking the title Baron Smith of Finsbury.
He was, by this time, moving into the world of quangos and committees, becoming an archetypal member of the "great and good".
From 2003, he was a part-time director of the Clore Leadership Programme, which aims to help develop a new generation of leaders for the cultural sector in the UK.
He stepped down from this position in July 2008, to become chairman of the Environment Agency.
When the coalition took power in 2010 and began slashing the agency's budget, he is said to have resolved to put his political differences with the Conservatives and Lib Dems to one side.
He preferred to fight his budget battles behind the scenes and did not criticise ministers in public.
This could explain why - at a time when other New Labour quangocrats were being sacked - he was reappointed chairman of the Environment Agency in 2011, on a salary of £97,365 for three days a week.
His current term ends in July, which may embolden him to break his customary silence and criticise ministers directly as the pressure mounts on him from all sides over his agency's handling of the floods.
He will not find himself at a loose end if he does decide to step down in July or is forced out before then.
He currently holds 11 posts on various public bodies, both paid and unpaid.
Since July 2007, he has been the chairman of the Advertising Standards Authority.
From 1992 to 2007 he was president of SERA, the Labour Party's environmental campaign. He also managed to find time to be president of the Ramblers' Association for four years and in 2004 he chaired the panel of judges for the Man Booker Prize for Fiction.
His interest in the environment stretches back to the early 1990s, when he was a radical environment spokesman under Mr Blair's predecessor as Labour leader, John Smith.
He was moved to the health portfolio under Tony Blair's leadership and had expected to be made health secretary when Labour came to power, but that role was handed to Frank Dobson.
Lord Smith was educated at George Watson's College, Edinburgh before going on to Pembroke College, Cambridge where he gained a double first in English.
He was a Kennedy Scholar at Harvard and completed a PhD in Cambridge in 1979, on Wordsworth and Coleridge.
Later the same year he took on the role of chairman of Cumberland's Wordsworth Trust.
He was a member of the Committee on Standards in Public Life from 2001 to 2005. He is also chairman of the Wordsworth Trust and chairman of the Donmar Warehouse Theatre.