Ofsted should inspect academy chains - Lib Dems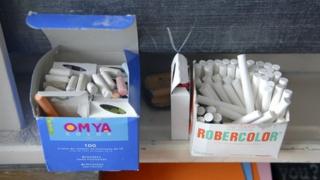 Ofsted should be given new powers to inspect groups of academy schools run by the same organisation, Lib Dem minister David Laws has said.
He told the Independent that academies, which have expanded hugely under the coalition since 2010, were no longer a "precious flower needing protection".
Ofsted can run the rule over individual academies but not "chain" organisations that run multiple academies.
Mr Laws's call could put him at odds with Education Secretary Michael Gove.
The two men are already at loggerheads over Mr Gove's decision to replace the chair of Ofsted, Labour peer Lady Morgan - a decision which has prompted claims of political cronyism.
Mr Gove said politics was not involved in the decision not to re-appoint her to a second term and that the watchdog's leadership needed to be "refreshed".
Final say
The education secretary will have the final say over who succeeds her although he has insisted that the recruitment process will be open, fair and based on merit.
But Mr Laws, Mr Gove's number two in the education department, told the paper that all appointments to important arms-length non-departmental bodies should be approved by MPs beforehand.
Commons committees can currently hold pre-appointment hearings but cannot veto appointments.
The Independent suggested Mr Gove's preferred candidate for the role was Theodore Agnew, the head of The Inspiration Trust - which runs a group of academy schools in Norfolk - and a Conservative donor.
Academies are state-funded and non-fee charging, but have greater autonomy, such as not having to follow the national curriculum. They were launched in 2002, but have grown rapidly in recent years.
Among England's state sector secondary schools, 56% are now academies. Of these, about 48% - approximately 1,750 in total - are now part of groups of two or more.
Ofsted can inspect local authorities, which supervise other state-funded schools, and also inspects all individual academies. But at present it does not inspect so-called chain organisations that control multiple academies.
Mr Laws told the Independent that the law should be changed to allow Ofsted access to such groups, although he acknowledged this would not happen before the 2015 election.
"When the academies programme started, it had a lot of enemies and was regarded as a precious flower that needed protection," he said.
"But this flower has now grown strong enough to survive in the full heat of the sun.
"There are some really good local authorities and there are still some terrible ones. In the same way, there are some good academy groups doing an absolutely fantastic job - like Ark and Harris - and some not doing so well."
He added: "Ofsted must be able to shine a spotlight wherever it wants to. I don't want there are to be any constraints. It ought to be able to inspect the chains."
Dr Mary Bousted, general secretary of the Association of Teachers and Lecturers, said: "David Laws is right to insist that all state-funded schools should be subject to proper checks into their teaching and financial management.
"It is now clear there are performance problems in some academy chains. It is also clear that Ofsted does not have the powers it needs to investigate chains which are running poorly performing schools."