Government IT suppliers behaved appallingly - Bill Crothers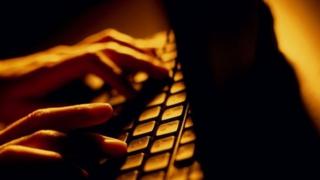 The civil servant in charge of government procurement has accused some IT suppliers of conducting an "abusive" relationship with government.
Chief procurement officer Bill Crothers said their behaviour was "appalling".
Speaking to BBC Radio 4's the World at One, he accused them of "monopolistic" behaviour.
The Cabinet Office said new rules would limit the size and in some cases the duration of IT contracts with government.
Mr Crothers said: "This is about the oligopoly: the cluster of big suppliers who have had it too good for too long."
Spending cap
"It's reflective of a monopolistic or oligopolistic behaviour. It is not acting as if they're hungry and in a competitive environment. That's appalling."
Government IT contracts will no longer be automatically extended, and new contracts for web hosting will not last for more than two years.
No IT contracts will be allowed to exceed £100m, unless there is an exceptional reason to make them larger.
The department had previously said they should not be designed to be worth more than that amount.
The Cabinet Office minister Francis Maude said in one case a government department was charged £30,000 for changing the text on a web page.
'Small step'
Crothers said a supplier tried to charge £65 for a laptop power cable worth around £20.
Andrew Corbett, of the UK IT Association, said: "The main thing that surprises me about this statement is that someone from inside government has been prepared to openly go on record about it.
"This has been a very open secret in the IT industry for some years."
He said the government was poor at buying from smaller firms, adding: "To conjure a picture, one might say that it's like a battered wife, or husband for that matter, who doesn't seem to know how to leave.
Labour's shadow Cabinet Office minister Michael Dugher said: "This belated set of half measures doesn't take away from the fact the government's handling of major projects such as Universal Credit has been a shambles and is haemorrhaging taxpayers' money."
The Labour chairman of the Public Accounts committee, Margaret Hodge, said the announcement was "a small step in the right direction".
Government departments lacked skills to commission new IT projects or manage existing suppliers, she said.