MP Douglas Carswell makes citizen's arrest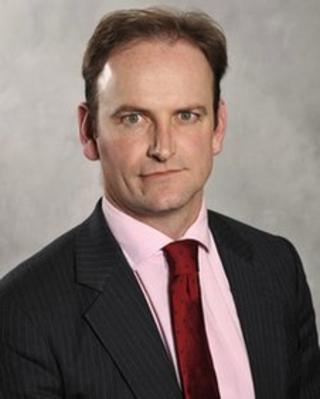 Tory MP Douglas Carswell has made a citizen's arrest after confronting a shoplifter in his local Boots store.
Mr Carswell, MP for Clacton in Essex, tweeted details of the incident: "Just chased and caught a shoplifter in Clacton...waiting for police."
In an update five minutes later, he added: "Police response time pretty effective. Arrested. Now off to my advice surgery."
The police said a 29-year man had been arrested for stealing aftershave.
In a statement, Essex Police said: "We arrested a 29-year-old man of no fixed address after he was detained by store security and a member of the public following the theft of aftershave from Boots, in Pier Avenue, in Clacton.
"And the arrested man is still in custody."
Mr Carswell was first elected in 2005 as MP for Harwich and was re-elected for his current constituency in 2010.
He is known for his independent thinking and support for Parliament to stand up to the executive.