Register of overseas adventure firms would 'reassure' parents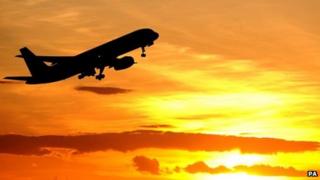 A register of firms offering overseas adventure and gap year holidays should be set up to minimise "avoidable" risks and reassure parents, an MP has said.
Labour's Kate Green said it would show whether firms complied with industry safety standards and were independently accredited or self-assessed.
While a "degree of risk" was part of the appeal of such holidays, she said "bad providers" needed to be tackled.
Her idea has cross-party support but needs government support to progress.
Introducing a ten-minute rule bill in the Commons, the Stretford and Urmston MP said she had been influenced by the suffering of a family in her constituency whose son died in 2006 while taking part in a diving expedition in Fiji.
'Horror'
Luke Molnar was electrocuted after touching a washing line which had been in contact with a live cable.
An electrician who wired up the camp was found guilty of the manslaughter of the teenager although the UK company which ran the trip was criticised by the coroner who dealt with the teenager's inquest in 2011.
Since his death, a new set of voluntary guidelines - labelled BS 8848 - has been introduced but the Molnars have said that too many firms are still "self-assessing" and have campaigned for further action.
'Transparency'
Ms Green told MPs that while a register would not eliminate all risks, it would represent "an important step that could prevent another family from experiencing the horror that faced the Molnars".
At the moment, she suggested, firms do not have to comply with specific safety or quality standards and are free to employ unqualified, inexperienced staff.
While businesses would not be forced to register, a publicly available record would give parents access to more information and encourage independent accreditation.
"No parent would consider a single avoidable risk a price worth paying," she added.
"I am pleased that many of those in the industry to whom I have spoken now recognise the value of a register... to reassure parents that avoidable risks are properly addressed.
"Obviously the transparency of such a register would create an expectation and an impetus that good providers would be accredited and bad providers would be driven out of business."
'Best protected'
UK-based activity providers currently have to sign up to an industry-wide code of practice - which sets out guidelines for activities, risk assessment procedures and inspections - if they want to be accredited.
But ministers said there were no "current plans" for a register and urged all providers to pay heed to the voluntary standards.
"The British Standards Institute have been reviewing their standard and are planning an awareness raising campaign," a spokesperson at the Department for Business said.
"We believe this revised standard will lead to greater compliance and will be right for consumers looking to book a trip of a lifetime.
"Consumers should also refer to it as it is a helpful way to make sure your adventure holiday or trip abroad is best protected."
MPs are scheduled to debate Ms Green's Adventure Travel and Gap Year Companies Bill for the first time 28 February.