Minister defends plan to reduce life raft requirements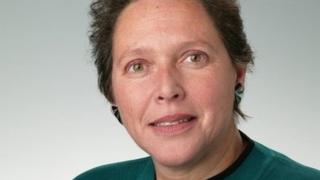 The government has insisted its plans to allow pleasure boats to carry fewer life rafts will not compromise safety.
It is proposed that craft operating in waters no further than five miles off the coast will, in summer, be allowed to provide more lifebelts instead.
The House of Lords heard concerns that this would lead to accident victims spending more time in the water.
But transport minister Baroness Kramer said any difference would be "marginal" and rescue craft would be "close".
The government has applied to the European Union's Committee on Safe Seas and the Prevention of Pollution from Ships for an exemption to the current rules on the number of life rafts needed on passenger boats under 24m long, in daylight hours only, during summer.
These vessels, generally tourist boats, must not operate more than five miles off the coast and will have to provide extra life rings.
'Sufficient for all'
In the House of Lords, Labour's Lord Berkeley asked: "Does the minister think it's a good idea for people who might be wrecked in the North Sea or the Isles Hebrides to have to get in a ring rather than a life raft?"
But Liberal Democrat Lady Kramer said the proposals were supported by the findings of the Department for Transport's own study, carried out from 2002 to 2004, of the 1989 Marchioness disaster, in which a pleasure boat collided with a dredger on the Thames, killing 51 people.
She said: "[Pleasure craft] are indeed required to have sufficient life rafts for all passengers. Its additional safety can be provided by buoyancy apparatus."
Current EU rules state: "Sufficient survival craft have to be carried to ensure that if a survival craft is lost or rendered unserviceable, the remaining survival craft can accommodate the total number of people the ship is certified to carry."
The rules say newly built boats have to have enough life rafts to carry 125% of passenger numbers. For existing craft the level is 110%.
The submission to the EU would mean new UK craft are covered by the lower capacity requirement for existing ones.
'Below minimum standard'
Peers raised concerns that this could see people being less likely to get a place on a raft in the event of an emergency and, therefore, more likely to use a life ring and spend time in the water.
For Labour, shadow transport minister Lord Davies of Oldham said: "The noble lady is trying to convince the House that there's merit in specifying British safety standards below the minimum EU standards."
But Lady Kramer suggested the opposition was "confused".
"The EU directive was designed for the large steel ferries that I think most of your lordships are referring to," she said.
She added: "The rationale is very simple, that on a very small boat adding one additional life raft would be required by the directive. There's very little space. You'd have to take off passengers.
"These (companies offering trips) are usually small family operations operating on a tight financial margin.
"And as I say, it's within five miles of the coast, so if something were to happen, first of all life rafts today are very reliable, but if something were to happen, there is air-sea rescue very close at hand. And so the marginal benefit (of extra rafts) is considered very marginal."