Peers defeat ministers on special adviser lobby reform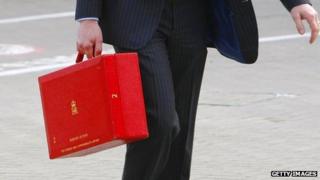 Ministers have lost a vote in the House of Lords over planned lobbying reforms.
Under legislation currently being considered by Parliament, lobbyists would have to sign up to a new register if they seek to meet ministers or senior civil servants.
But peers backed plans to extend this to anyone meeting ministerial special advisers after a Liberal Democrat-led rebellion against the coalition.
The government was defeated by 213 votes to 195.
Lib Dem peer Lord Tyler, who put forward the proposal to include special advisers within the ambit of the register, said it reflected their influence in Westminster.
"Anyone who has been in this building for any length of time and lobbied themselves knows perfectly well that influencing a minister does not necessarily mean seeing them yourself," he said.
"There is sometimes an even better way, and that is to meet the minister's special adviser."
Among those voting against the government were former Lib Dem leader Lord Ashdown and former Cabinet minister Baroness Williams of Crosby.
Overturn proposal
The number of special advisers, who give ministers political advice, has risen to nearly 100 since the coalition government came to power - despite the Conservatives in opposition pledging to reduce their number.
Ministers have said this reflects the nature of coalition government, with both the Tories and the Lib Dems having their own teams of special advisers, known as spads.
MPs could still overturn the proposal when The Transparency of Lobbying, Non-party Campaigning and Trade Union Administration Bill returns to the Commons.
Earlier, the government saw off calls to extend the planned register to include the activities of in-house lobbyists as well as external, third-party advisers.
Labour said the legislation, as it stands, would exclude details of lobbying by companies, public bodies and trade associations who directly employ their own staff.
But for the government, Lord Wallace of Tankerness said this was unnecessary as the legislation would clearly spell out whom ministers and permanent secretaries were meeting.
The government won a vote backing its current plans by 218 to 185.