Cameron urged to make case for EU by Lord Howe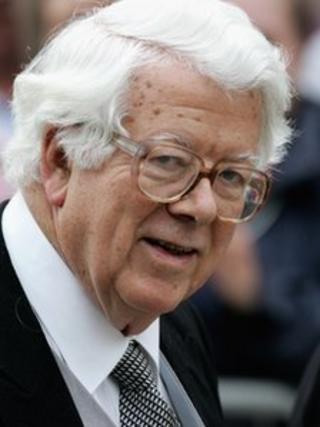 David Cameron must spell out the case for the UK's continued membership of the European Union, Conservative grandee Lord Howe has said.
He said the prime minister had made his position more difficult by his "repeated concessions" to Eurosceptics.
Lord Howe, a foreign secretary in Margaret Thatcher's government, said a strong and clear case was needed.
The Tories aim to renegotiate terms of UK membership and hold a referendum after the next election, if they win.
'Fix relationship'
Lord Howe, who also served as chancellor of the exchequer, said: "The more people understand and experience the reality of Britain's place in today's interdependent world - an interdependence which Conservative policies in the 1980s did so much to promote - the less likely they are to want this country to leave the European Union.
"Sadly, by repeated concessions to the Eurosceptics, the government made its own position on Europe, and in Europe, more difficult.
"Now the prime minister and his ministers need to make the case for membership strongly and clearly, rather than just leaving it to President Obama, Nissan and the CBI - powerful advocates as these may be."
In May, the US president said the UK should try to "fix" its relationship with the EU before "breaking it off".
And last month, Nissan bosses warned the carmaker would reconsider investing in the UK if Britain left the EU, while the CBI said staying in the EU was "overwhelmingly" best for business.
Lord Howe's comments were released by the pro-EU British Influence campaign, which also conducted a survey of some 700 so-called "opinion formers" about EU membership.
They include leading figures in UK politics, business, the media, arts, charities and academia.
The YouGov poll found 69% of them thought Britain should stay in the EU, while 23% wanted to leave.
Among those who wish to remain a member, 81% felt the government was not making a good enough case.