London boroughs lose office-to-flat planning battle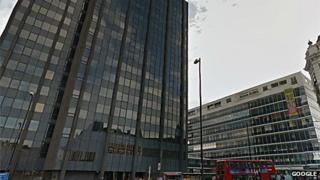 Three London boroughs have lost a High Court challenge to new laws allowing the conversion of offices to flats without planning permission.
Islington, Camden and Richmond councils argued the new, relaxed rules will harm their local economies by driving out businesses.
But Judge Mr Justice Collins dismissed their claim for a judicial review.
He also dismissed a separate action brought simultaneously by Lambeth Council.
'Reckless free-for-all'
Planning minister Nick Boles has said the three year suspension of planning permission for office-to-flat conversions in England will deliver 130,000 badly needed new homes at no extra cost to the taxpayer.
But critics say the new regime, which came into force in May, will rob areas of office floor space needed to create jobs when the economy picks up.
Some London boroughs have been flooded with "prior approval" notifications from developers seeking to take advantage of the new, relaxed regime. Richmond has received 107, Lambeth 53 and Camden 58.
The councils' legal challenge centred on the way ministers handled the process for seeking exemptions from the new regime, which the boroughs argued was unfair.
Councillor James Murray, Islington Council's executive member for housing and development said: "This government policy has created a reckless free-for-all in the planning system - we are very concerned about its impact and so we are disappointed by the outcome of this case.
"The loss of all these offices is damaging our local economy and it's not producing the sort of homes we need.
"There is no control over the quality or size of the new flats, and they don't include any affordable housing at all."
Some 165 local authorities applied for exemptions from the new permitted development rights on economic grounds but just 17 succeeded.
'Quite lucky'
There has been criticism of the point scoring system the Department for Communities and Local Government used to grant the exemptions.
Some areas, such as the City of London were exempted because they were seen as being of national economic importance.
Some, such as East Hampshire and Kensington and Chelsea, managed to gain enough points based on the likely economic impact.
But others, such as Cambridge and Canterbury, only just failed to get enough points to gain an exemption.
"We were quite lucky," Angela Glass, chairman of East Hampshire District Council's planning committee, told BBC News.
"We are probably the envy of a lot of people."