MPs to launch inquiry into primates being kept as pets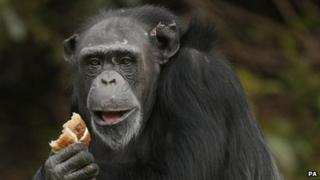 MPs are launching an inquiry into the keeping of primates as pets.
The Commons Environment Committee said it wanted to look into how common it was, whether it should be allowed and whether a ban could be implemented.
Animals such as monkeys can be kept privately under licence but their owners must meet requirements on living conditions, diet and other factors.
Prosecutions can be brought under welfare laws for breaches of the current code of practice.
The RSPCA estimates there are as many as 7,000 primates kept as pets in the UK.
The 2010 code makes clear that primates "should not be considered as pets in the accepted sense of the word".
It states that owners should have previous "hands-on experience", the financial resources to look after them, appropriate living space and be committed to regular observation of their behaviour.
MPs said they would examine whether the existing regulatory framework, including the code of practice, offered adequate protection for the welfare of primates and were being applied effectively.