Andrew Miller to stand down as MP for Ellesmere Port and Neston in 2015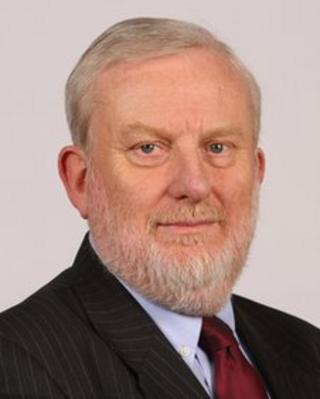 Andrew Miller, the MP for Ellesmere Port and Neston, has announced that he will stand down at the next general election, which is due in 2015.
The Labour MP, who chairs the Commons science and technology committee, said it had been an "enormous privilege" to represent his constituency.
Mr Miller was first elected to the Cheshire seat in 1992.
It had been a "tough decision", he added, but he would now devote his time to working on "big science issues".
"It has been an enormous privilege to represent Ellesmere Port and Neston since 1992 as well as serving the Labour Party in that role so it has been a tough decision to take," Mr Miller said, in a statement released to the media.
"In Parliament, I have served under five Labour leaders, Neil Kinnock, John Smith, Tony Blair, Gordon Brown and of course Ed Miliband who I am confident will become the next prime minister.
"The many tasks I have undertaken range from working with political parties in Hungary and Malta around their accession to the EU through to being the first select committee chair to do a role reversal with young scientists who quizzed me at our Voice of the Future event.
"I am proud of being part of some legislative changes like the minimum wage and many other steps taken by Labour, including having taken a lead in the changes that were designed to help agency workers. I am also proud of a plaque in Westminster Hall, not because it has my name on it but that of Nelson Mandela. It did however take 10 years to persuade the parliamentary authorities to place it where the great man stood!
"Having always been passionate about science and technology I have greatly enjoyed my time as chair of the select committee and I want to continue to work on the big science issues that I see as crucial to both the UK and my local economy.
"Locally, I hope I have been a service to my constituents both individually and collectively."