Is UK about to tighten benefits rules for EU migrants?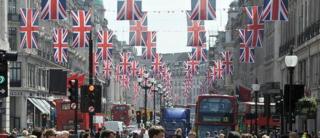 Michael Gove called it "practical politics".
And ministers know making it more difficult for EU migrants to claim British benefits could prove popular.
With work restrictions on Bulgarians and Romanians set to be lifted in the new year, it is a pressing issue.
The prime minister knew this was coming.
He promised, in March, to strengthen the test which determines whether migrants get benefits by the end of the year.
The clock is ticking, but details are sparse.
Michael Gove agreed - when asked on the Andrew Marr Show - that preventing Bulgarians and Romanians claiming benefits until they had been in Britain for a year was practical politics after a Sunday Times story said the policy was being "seriously considered".
The article came as a surprise to some in government who might have expected to have been warned in advance.
No one has confirmed that a year's wait for benefits will be the final policy.
One source said there were "nascent" plans being discussed in Whitehall that would stop EU migrants receiving some benefits until they had been in Britain for six months.
"It's been tentatively discussed and it will continue to be discussed today," said the source.
Liberal Democrats will need convincing other EU countries had been properly consulted before signing up to a policy like that.
The UK is already battling the European Commission in court over the current rules, although Britain is not the only EU country with concerns about the impact of migration.
Stories about what exactly the government might announce were dismissed by another well placed source, though, as kite flying.
With Tory MPs anxious about the march of UKIP and immigration high on voters' list of concerns, many believe that kite has been crafted in Downing Street.
While the rest of us count down the shopping days to Christmas, the prime minister has just over a month to make good on his pledge.