Tory vice-chairman Alan Lewis will face no action over rape claim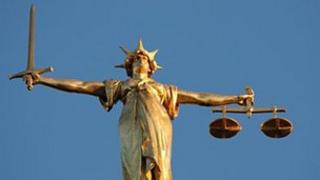 A Conservative Party vice-chairman, who was arrested on suspicion of rape, will face no further action, prosecutors have announced.
Alan Lewis, 75, was arrested in September by Greater Manchester Police after a woman claimed she was attacked in the late 1960s.
But the Crown Prosecution Service said there was "insufficient evidence" against him to proceed.
Mr Lewis, a successful businessman, has always maintained his innocence.
"He is immensely thankful for the unwavering support he has received over the last seven weeks from family, friends and colleagues," a statement issued on behalf of Mr Lewis said.
"He is also grateful to the Greater Manchester Police for the thorough and professional manner in which they have conducted their inquiries and reached this prompt resolution."
Mr Lewis, an entrepreneur who owns the Crombie clothing chain, was appointed vice-chairman for business relations by David Cameron in 2010 - one of nine Conservative Party vice-chairmen.
In 1990, he was made a CBE for his services as chairman of the Confederation of British Industry's initiative to prepare British businesses to the single market.
A Crown Prosecution Service (CPS) spokesman said: "The CPS has carefully considered the evidence gathered by Greater Manchester Police in relation to their investigations into an allegation of rape in the Manchester area in 1967.
"The case has been reviewed by two specialist rape prosecutors in CPS North West Area in accordance with the Code for Crown Prosecutors, the CPS policy for prosecuting cases of rape and CPS legal guidance on rape and sexual offences.
"We have concluded that there is insufficient evidence for a realistic prospect of conviction in relation to the allegation and have advised Greater Manchester Police that no further action should be taken.
"The complainant has been informed of the decision and we will be meeting her to provide an explanation of the decision and to answer any questions she may have."