Facebook defends allowing beheadings footage to continue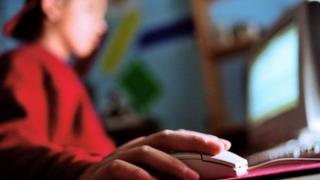 Facebook will continue to allow users to show footage of beheadings as long as it is posted in "the right context", MPs have heard.
The social network site has been criticised for allowing such images to be shown, amid warnings they could cause psychological damage.
But Facebook's UK and Ireland policy director Simon Milner said the footage could expose human rights abuses.
There would also be "more prior warnings" on content, he added.
But the Incorporated Society of British Advertisers (ISBA) accused Facebook of lacking a sense of "responsibility".
The US-based company introduced a temporary ban on decapitation clips in May, but announced last month that it believed users should be free to watch them.
'Refining'
Mr Milner, appearing before the Commons Culture, Media and Sport Committee, said: "We are grateful that we live in a country where beheadings aren't normal."
However, he told the MPs that in some parts of the world they were a "normal part of life" and that human rights activists wanted "to use our platform to highlight what's going on".
Such people were "condemning, not glorifying" beheadings and there was "a place for people to share that kind of content in the right context".
The BBC was alerted to Facebook's change in policy last month by a reader who said the firm was refusing to remove a page showing a clip of a masked man killing a woman, which is believed to have been filmed in Mexico.
It was posted under the title, Challenge: Anybody can watch this video?
After facing criticism from its own safety advisers and media commentators, the firm eventually blocked the clip, but continued to allow others on the same theme to remain.
Mr Milner told MPs: "We don't post things to Facebook. It's our users who post to Facebook."
'Protection'
He promised that the site would increase the number of prior warnings of distressing content, was "refining" its procedures and was "taking steps to ensure people share more responsibly".
He added: "If you go to Facebook and search for beheadings, you would never be able to find them. In some other parts of the internet they are much easier to find."
But Bob Wootton, ISBA's director of media and advertising, said: "It is of course Facebook's prerogative to be a channel which highlights human rights abuses. But when they actively solicit and take advertising on their pages the conversation changes.
"Advertisers rightly demand that where possible their ads are protected from appearing against explicit content - whatever the context of that content."
He added: "Facebook's intentions are no doubt well-meaning, but they will not be met with anything but concern from the advertisers whose brands appear on those pages. Sadly, they still seem to want all the revenue but none of the responsibility."
Facebook allows anyone aged 13 and above to be a member.
Its terms and conditions state that it will remove photos or videos that "glorify violence" in addition to other banned material.