HS2 minister issues correction over departmental budget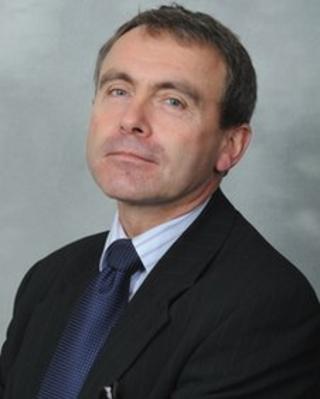 The minister overseeing the HS2 rail project has issued an official correction after getting muddled over the size of his department's budget.
Robert Goodwill suggested in the Commons last week that the transport department's overall budget was £50bn. The actual figure is less than £13bn.
He told MPs the £42bn cost of HS2 equated to just 10 months of his department's overall expenditure.
In fact, it would equate to its whole budget for more than three years.
Mr Goodwill, who became a minister in October's reshuffle, made the mistake in response to a question from Tory MP Cheryl Gillan, a critic of the planned high-speed rail link between London, the Midlands and the north of England.
'Lots of experience'
She asked him how he responded to doubts expressed by the National Audit Office (NAO) about the government's ability to deliver the project on time and on budget.
"He is now claiming to have one of the largest infrastructure budgets of any government department, but the NAO does not think the department is fit to run it," she said.
In response, Mr Goodwill said his department had "a lot of experience in managing big projects" before suggesting its annual budget was "about £50bn".
Comparing the figure with the cost of HS2, he said: "If rolling stock were excluded and nothing else was done with the department's budget, this project would be the equivalent of about 10 months of the department's total budget.
"That puts it into context."
'Alarming'
But the Department for Transport has issued a correction in a written statement to Parliament, clarifying that the minister had actually been thinking of a completely different budget.
It said "the figure quoted was actually a figure for the government's annual capital investment budget".
A spokesman told the BBC: "As set out in the Spending Round the department's total annual budget is £12.8bn for 2015/16. The government's annual capital investment budget for infrastructure is £50.4bn for 2014/15."
But Labour's transport spokeswoman Mary Creagh said it was "alarming that a transport minister is so out of touch he doesn't even know his own department's budget".
"It's easy to see how David Cameron's government gets big projects wrong when ministers' maths is this dodgy."