Single mothers lose legal challenge to benefit cap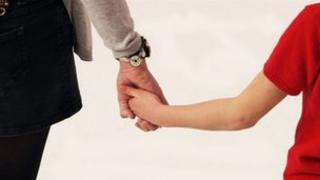 Three single mothers and their children have lost a legal challenge to the government's benefit cap.
Judges ruled that regulations brought in by Work and Pensions Secretary Iain Duncan Smith were lawful and did not breach human rights.
The £500-a-week cap affects housing benefit, child benefit and child tax credit for families not working enough hours to get working tax credit.
The government said it was "very pleased" at the High Court's ruling.
The cap, introduced in July in England, Scotland and Wales, is set at the same level for couples or single parents.
'Policy issue'
Lawyers acting for three mothers and one child from each family, all from the London area, said the "cruel and arbitrary" measure was "reminiscent of the days of the workhouse", and the women feared it would leave them destitute.
They argued the cap unlawfully breached the United Nations Convention on the Rights of the Child and the European Convention on Human Rights, which protects the right to respect for home and family life.
The legal challenge was supported by the Child Poverty Action Group and the Women's Aid Federation.
Dismissing their claim for judicial review, Lord Justice Elias and Mr Justice Bean said that no doubt many considered the cap to be "too parsimonious".
They ruled: "But that is ultimately a policy issue, and for the reasons we have given we do not think it can be said that the scheme is so manifestly unfair or disproportionate as to justify an interference by the courts."
A Department for Work and Pensions spokesman said: "We are very pleased that the court has ruled that the benefit cap complies with the European Convention on Human Rights.
"The benefit cap sets a fair limit to what people can expect to get from the welfare system - so that claimants cannot receive more than £500 a week, the average household earnings."