Police decide not to pursue Grant Shapps probe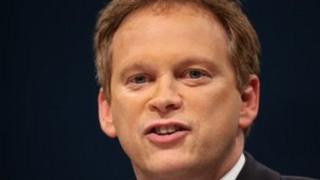 Police have decided not to investigate fraud allegations against Conservative Party chairman Grant Shapps.
Mr Shapps has dismissed the claims, made by Labour MP Steve McCabe, as a "political smear".
The Metropolitan Police said it had received legal advice suggesting the selling of software by Mr Shapps's family firm "may constitute an offence of fraud, among others".
But after assessing the claims the Met said it had decided not to proceed.
A Metropolitan Police spokesman told BBC News: "The allegations against Grant Shapps have been fully assessed and no further action will be taken by police."
The Labour Party says it is planning to write to David Cameron to ask if he considers Mr Shapps a suitable person to be chairman of the Conservative Party.
This follows a Channel 4 News investigation into whether testimonials from satisfied customers on the website of Mr Shapps's family firm, How To Corp, were genuine or not.
Mr Shapps, who ran his business under the pseudonym Michael Green, quit as a director of it in 2008.
Labour's shadow Cabinet Office minister Jonathan Ashworth said: "We need a full explanation from the police about why they have not decided to prosecute.
"We need a full explanation from David Cameron as to why he thinks Grant Shapps is a suitable person to hold such a senior position in the Conservative Party."