Will red tape, not red lines, dominate the EU summit?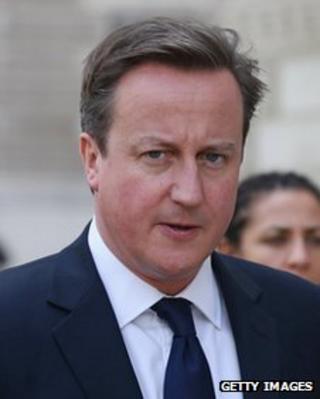 Time and again British leaders would come to Brussels pledging to defend their "red lines" in negotiations.
As these had often been thrashed out in advance behind the scenes, they could go home with "victory" secured.
This time it isn't red lines, but red tape.
David Cameron is coming to the EU summit threatening to "hold Brussels' feet to the fire".
For the prime minister, that fire would preferably be a bonfire of regulations.
He will be flanked by two members of his business task force - Marc Bolland of M&S, and Dale Murray, an investor in new enterprises - and their message will be that growth is being held back across the continent because of the burdens placed on wealth-creating companies.
But the European Commission is wondering what all the fuss is about.
Its centre-right President Jose Manuel Barroso says he has cut 5,000 regulations in recent years.
He would take personal credit for stopping new health and safety restrictions on hairdressers which could have stopped them wearing high heels at work.
And he's grounded a directive on soil that had been discussed for the past eight years.
Repatriation of powers
The Commission says that the debate on deregulation shouldn't take up too much time at the summit, but David Cameron will be spending quite a bit of his time in Brussels talking about it.
This includes a meeting on the margins with Angela Merkel, the German Chancellor, and the leaders of some other northern European countries who want to see further cuts in regulation - and new rules headed off.
But David Cameron has made great play of not just reducing the burden of regulation, but suggesting that there are some areas where Brussels shouldn't be regulating at all.
To the delight and relief of many of his backbenchers who have been viewing UKIP's rise with trepidation, he promised to renegotiate Britain's relationship with Brussels ahead of the referendum he'll hold on EU membership if he is still prime minister in 2017.
But the Commission says that, while he has talked to them about EU-wide regulations, he has barely uttered a word on the repatriation of powers.
There has been a discussion on what justice measures UK ministers will opt in to, having said they would exercise the blanket opt-out bequeathed to them by Tony Blair.
But beyond that, nothing. No mention of the economic and social measures that it had been assumed that Britain wanted back - for example on working hours.
Changing Brussels
Now, Downing Street has a rather straightforward response.
The means of renegotiating would come through any further attempts to alter EU treaties.
For example if Mrs Merkel wanted a new treaty to incorporate the recent inter-governmental arrangements on the eurozone, Britain would seize the opportunity to ask for something in return for their agreement.
But with a new German coalition not yet in place, treaty change hasn't been on the agenda.
Privately some Conservatives suspect that the difficulty of renegotiating - and getting the agreement of 27 other countries - might be concentrating the prime minister's mind.
Therefore, if he can argue that he has taken the lead in changing Brussels for the better - and that they have joined with him in making the EU more business friendly, then there is perhaps less need to grab back some powers.
He could then go in to the referendum, if it is held, arguing that EU is a very different beast from the one he was dealing with at the time of his Europe speech, thanks to the alliance he has built with northern European nations and centre-right governments.
Downing Street insists there has been no shift in position.