Mitchell row: More allegations in growing power struggle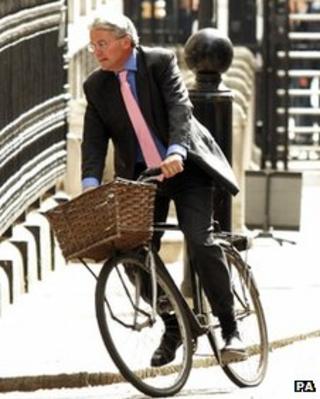 Tonight yet another serious allegation in what is fast becoming a power struggle between the police and Parliament.
An allegation that chief constables overruled a proposal to charge their own men with misconduct.
An allegation that - once again - centres on the way Andrew Mitchell was forced from his Cabinet job for calling an officer a "f***ng pleb" - something he insists he never actually said.
The minister's fate was effectively sealed after that fateful night in Downing Street when a couple of weeks later he met three representatives of the Police Federation.
They stand accused of lying about what was said by Mr Mitchell at that meeting by none other than the Prime Minister himself.
"Fortunately, this meeting was recorded, so he has been able to prove that what he said was true and what the police officers said was untrue," David Cameron told MPs.
The officers have been effectively cleared of misconduct by their bosses - the Chief Constables of West Mercia, the West Midlands and Warwickshire - who found there was insufficient evidence against them.
But the prime minister is echoing the police watchdog in declaring that to be wrong.
Tonight the Independent Police Complaints Commission has gone even further revealing that the police forces involved changed their minds about their own investigation.
A letter from the IPCC's deputy Chair states that: "I note that in the first draft ...the senior investigating officer did in fact conclude there was a case to answer for misconduct although their final report submitted in August did not"
MPs on the Commons Home Affairs Select Committee have asked the three chief constables involved to come down to Westminster to help them with their enquiries into what on earth went on.
"The fact that there is now indications of a second report - the first having been changed - is a serious alteration to the story and we need to look carefully at why there was that change," its Labour chair Keith Vaz has said.
What might seem a horribly complex story is in fact rather simple. A growing number of politicians suspect the police have been systematically covering up wrong doing by those in their own ranks.