Oliver Letwin appoints himself complainers' champion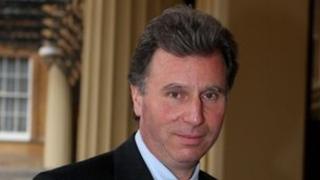 Complaints from members of the public should help make Britain's public services better, says Oliver Letwin.
Instead of viewing them as a "danger," complaints should be seen as a vital "mine" of information, the Cabinet Office minister told MPs.
David Cameron's policy chief is launching two separate reviews into the way complaints are handled.
"I am trying to engineer a fundamental culture change," he told the public administration committee.
Mr Letwin says he was spurred into action by the committee's inquiry, when no other minister was interested in the subject, and plans to start work on the initiative in the New Year after the MPs have published their report.
He plans to speak to other governments around the world - but also to learn lessons from the private sector, where he says complaints are seen as potentially useful feedback.
His first review will look at how to make it easier for the public to make a complaint about services, and whether the current "maze" of different ombudsmen should be scrapped in favour of a single service with one website.
'Difficult'
He told the MPs he had been studying the resolver website, which helps guide people with complaints about private companies and public services, for ideas.
His second review will look at how complaints are treated by civil servants, government departments, MPs and the NHS.
"There hasn't really been, over a number of decades, any real attention, paid to how we use complaints to improve service delivery," he told MPs
Instead of being dealt with on a case-by-case basis, complaints should be looked at in the round and lessons learned from them, he suggested.
He vowed to create, for "the first time in history," a system in which complaints are treated as "a huge potential mine of information on service delivery", adding: "I am intending to drive that forward myself."
He said it was more than a question of changing management systems, or launching new training courses, but of transforming an entire culture, something that had not been attempted before and would be "very difficult", but not impossible, to do.
Committee chairman, Tory MP Bernard Jenkin, praised Mr Letwin for agreeing to address the issue.
'More responsive'
"We struggled to find a minister in the government who would take responsibility for complaint handling across government and you have gamely stepped up to the crease," said Mr Jenkin.
But the minister came in for some criticism from Labour members of the committee, who warned a new system might diminish the role of MPs, who often helped vulnerable people with poor English navigate their way through the complaints system.
Mr Letwin assured them that MPs would still have a role to play, although having a "system which was more responsive and easier to access" would mean fewer people would come to MPs with their grievances.
He also confessed that, as an MP in a marginal constituency, he had always taken constituents who come to him with problems seriously in case they complained to the local newspaper about him, adding that this was "very good for democracy".
Earlier this year, the outgoing head of the NHS in England, Sir David Nicholson, gave the committee an insight into the scale of Mr Letwin's task, when he admitted there was a deep-rooted culture of "denial" and "defensiveness" when it came to handling complaints from patients.
Sir David was in charge of the regional health authority responsible for Mid Staffordshire hospital for a short period while patients were being mistreated.
He said he regretted not listening to patients in that role - but efforts were now under way across the health service to change that culture.