Code of practice call over government tsars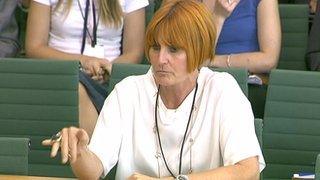 The process for appointing government "tsars" and evaluating their work is inadequate, a new report has claimed.
A study by King's College London found ministers had taken on about 300 policy advisers since 1997, including 100 since the coalition came to power.
The tsars are not bound by any code of practice and their appointments can be "idiosyncratic", it concluded.
Proper terms of reference were needed and a more diverse range of candidates should be considered, it suggested.
The report also recommends:
All appointments should be made public
Candidates should be interviewed beforehand
Appointments should be time-limited or for a specific task
Tsars' reports should be published and ministers should respond
Departments should measure their progress and evaluate performance
'Quick advice'
The trend for senior ministers to appoint advisers to offer them guidance on a range of subjects began under Tony Blair, when the term "tsar" was coined by the media.
It accelerated under Gordon Brown, who - among others - brought Sir Alan Sugar on board to promote enterprise, Dame Steve Shirley to become the UK's philanthropy ambassador and Dr Tanya Byron to advise on gaming issues.
But academics from King's College say the rate of appointments has increased since the coalition was formed.
High-profile appointments since 2010 have included retail guru Mary Portas, who wrote a report for David Cameron on the renewal of High Streets, social entrepreneur Emma Harrison who took on the role of "families champion" and Baroness Newlove, who advised Home Secretary Theresa May on safer communities.
Bringing figures from outside politics to work in Whitehall has often caused negative headlines for ministers.
After being appointed by Nick Clegg to advise him on making internships more transparent and meritocratic, Dragons' Den judge James Caan said the children of successful people should make "their own way".
However, it later emerged that he had employed his daughter at one of his firms.
And some tsars have spoken of a lack of support once in their roles, Ms Portas telling MPs earlier this year she had "taken a battering" in the media and someone should have "held her hand" when it came to "navigating politics".
Tuesday's report argues that tsars are a source of "inexpensive, quick, timely and influential" advice but are drawn from a "small pool" of people who are generally already known to ministers.
Dr Ruth Levitt, visiting senior research fellow at the university's department of political economy, said it suited both ministers and their advisers for the latter to operate in the background and on an ad hoc basis.
"Currently, tsars are largely invisible because it suits ministers and potential appointees to make informal arrangements between themselves, often after little more than a private phone call or a chat," she said.
'Public interest'
The report found there was no record across government of past appointments and no clear system of remuneration despite the fact that about half of those appointed were either paid a salary or expenses.
It is calling on ministers to draw up a code of practice, requiring all candidates to adhere to basic principles of integrity, objectivity, accountability, honesty and openness.
Appointments, it adds, should be made in consultation with senior civil servants and terms of reference governing the work of advisers drawn up to prevent conflicts of interest.
"There are weaknesses in the propriety of these public appointments and inadequacies in the effectiveness of the government's handling of tsars' work," Dr Levitt added.
"Ministers are able to avoid any existing codes of practice that govern the recruitment, conduct and outputs of all other sorts of advisers.
"The new code of practice is designed to safeguard the public interest and the public purse by encouraging debate about how ministers obtain and use external expertise."
The Cabinet Office said it was "entirely appropriate" for the government to draw on a wide range of advice.
"Successive administrations have chosen to bring in external expertise in various ways to provide an additional resource to ministers in considering difficult and complex issues," a spokesman said.
"We think it's important to maintain a degree of flexibility in such appointments particularly since they may be required to be made at short notice".