David Heath MP to step down at general election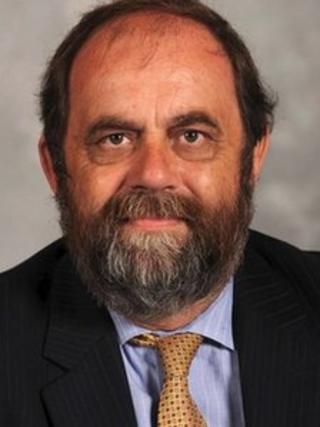 The Liberal Democrat MP David Heath is to step down after being sacked from his ministerial job last week.
Mr Heath has represented Somerton and Frome since 1997 and before that led the county council.
Until the recent reshuffle he was a minister at the Department for Environment, Food and Rural Affairs.
Mr Heath, 59, said he had promised his wife three years ago he would resign. He will stand aside before the next general election campaign in 2015.
"It is always difficult to call time on something that has been such a large part of one's life over so many years, but I think the right moment to do so is now approaching," he said.
He went on: "I have hugely enjoyed the privilege of representing my community over the many years I have been involved, and I like to think I have made a difference, but now may be the right time for someone else to take on that responsibility."
'Formidable voice'
Party leader Nick Clegg said his colleague had been a "huge figure in the Liberal Democrats" in his constituency.
"He is that rare kind of politician that is genuinely liked and admired on all sides of the House," the deputy prime minister added.
"David's combination of brilliant oratory and brightly coloured socks visible on the front bench will be missed by people from all parties in Westminster."
Lord Ashdown - who led the Lib Dems when Mr Heath was first elected to the Commons - paid tribute to a "formidable voice for Somerset".
"His voice in Parliament will be much missed locally. But knowing him I am sure that he will go on making a major contribution to both local and national politics."
Before becoming a coalition minister the retiring MP served as deputy leader of the Commons from May 2010 to September 2012.