Labour MP Rob Flello quits frontbench job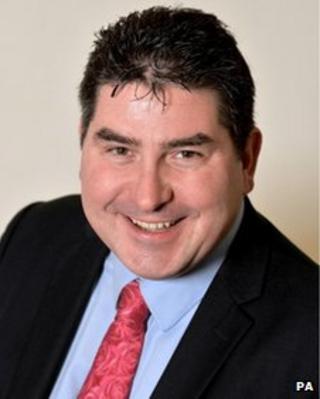 Labour MP Rob Flello has quit his job as shadow justice minister ahead of an expected reshuffle in the coming days.
Mr Flello, MP for Stoke-on-Trent South, joined the shadow front bench after Ed Miliband became leader in 2010.
In a statement, the MP said: "After careful consideration I have decided to return to the backbenches to focus on my other parliamentary interests."
The Labour leader is set to reshuffle his top team shortly, possibly before Parliament returns on Tuesday.
Announcing his decision, Mr Flello said: "It has been a privilege to serve Ed Miliband and Sadiq Khan as shadow minister for victims of crime, youth justice and family and civil law."
"I have learned a great deal during my time with the justice team and will continue to use that specialist knowledge wherever I can on behalf of those in need of assistance."