Nadine Dorries signs 'six figure' book deal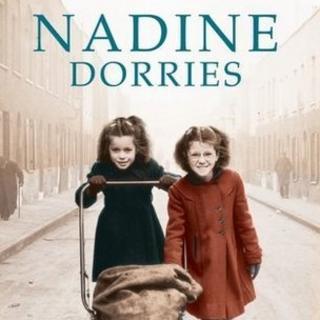 Conservative MP Nadine Dorries is to make her debut as a novelist after she was signed up for a three-book deal.
The Four Streets, the first instalment to be published in April, will draw on her childhood experiences in Liverpool.
Publishers Head of Zeus said it was "a moving, autobiographical trilogy about Irish Catholic families struggling against poverty, hardship and abuse".
Ms Dorries, who plans to stand again for Parliament in 2015, will be paid a "major six figure sum", it stated.
The former nurse briefly had the Conservative whip suspended after she appeared on ITV's 'I'm A Celebrity Get Me Out of Here' last year.
Despite regularly criticising the Conservative leadership, describing the prime minister and chancellor as "arrogant, posh boys", the MP for Mid Bedfordshire remains popular in her party.
Ms Dorries, who grew up on a council estate in the Anfield area of Liverpool, said she felt a "bit bemused" by the news, tweeting "feel like I've nicked someone else's dream".
In another Twitter post, she added: "Just getting the rather major advance and having it printed is dream enough."
Rosie de Courcy, senior editor at Head of Zeus, said she "adored" the first literary offering from the MP.
"Nadine is one of the most naturally gifted storytellers I have ever come across, with a magical ability to create characters you believe in and a heart-stopping way with words," she said.