Social homes watchdog criticised over financial ratings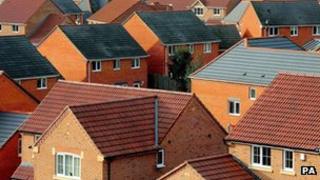 The watchdog overseeing housing associations in England has come in for criticism from MPs.
Select committee chairman Clive Betts said the Homes and Communities Agency's reluctance to downgrade associations' financial viability meant "nobody would have a clue" if they were in trouble.
A social housing shake-up has prompted worries about the sector's finances.
All but one of England's housing associations were downgraded by the ratings agency Moody's in May.
Moody's said the move was prompted by a "reassessment of the likelihood" of a financial bail out from the government.
But despite the mass downgrade, industry regulator the HCA gave only one housing association - the Cosmopolitan Housing Group - the lowest V4 financial viability rating.
Mr Betts, chairman of the Communities and Local Government Select Committee, said this "amounted to a futile exercise in locking the stable door long after the horse had bolted".
'Lacking openness'
Housing associations are responsible for the management of 2.6 million homes in England.
The not-for-profit bodies have replaced local authorities as the main providers of social housing since the 1980s.
But reduced funding from central government meant they "need to incur debt to a greater extent than previously" to pay for new homes, the committee's report said.
The chairman of the HCA's regulation committee Julian Ashby told MPs he was reluctant to downgrade housing associations' financial viability ratings in case it triggered an increase in the cost of their debt, plunging them into further difficulties.
Instead, he said he would mark down their governance rating to signal concern, a tactic described by MPs as "misleading" and lacking "openness".
"The committee was surprised to find that what purported to be an assessment of the financial viability of housing associations was no such thing," Mr Betts said.
The report called on the HCA to change its practice, adding: "We recommend that the regulator publish accurate financial viability ratings."