Prince George: Cameron leads MPs in official best wishes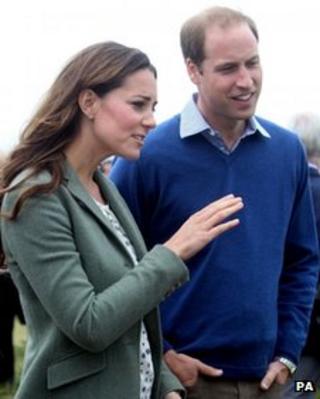 David Cameron has said public joy at the birth of a new royal prince in July reflected the "surge of affection" for the royal family in recent years.
In a tradition dating back centuries, the prime minister has led MPs in offering their official best wishes to the Duke and Duchess of Cambridge on the birth of Prince George.
Ed Miliband said it was a reminder of the monarchy's "unique service".
But one MP used the occasion to draw attention to child mortality rates.
In a longstanding parliamentary tradition, MPs present a "humble address" to the sovereign on the birth of a new royal baby.
Parliament was in recess when Prince George, who is third in line to the throne, was born on 22 July, so Monday's short debate was the first occasion for MPs to put on record their official congratulations.
'National moment'
The prime minister said the birth had been a "national moment" and after recent celebrations, including the Diamond Jubilee and the 50th anniversary of The Queen's Coronation, was a further demonstration of the "vital part" the monarchy played in British life.
But, above all, he said it was a personal moment to be treasured by the royal couple and said they must be continued to be "allowed the space" to bring up their child and give him the love and support he needed.
For Labour, Mr Miliband said the royal couple had conducted themselves "absolutely brilliantly" in the glare of the world's media and wished the new prince every "health, happiness and a long life".
Former Lib Dem leader Sir Menzies Campbell said there had no been greater pleasure at the news of the birth than in St Andrews, the town where the couple first met at university and for which he is the MP.
But Labour MP David Winnick said the birth was a moment to ponder on the fact that seven million children around the world died before their fifth birthday and two thirds of those deaths were preventable.
The MP for Walsall said that by the time Prince George turned 18, which will happen in 2031, he "hoped it would not be necessary for an MP to stand up and quote that figure".
The House of Lords offered their own best wishes on 23 July - as they were still sitting at the time.