Rogue private eyes report published in full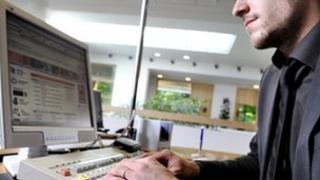 A controversial report by the Serious and Organised Crime Agency detailing the activities of rogue private investigators has been placed on the internet.
The investigative website Exaro published an "unredacted" version of the so-called "Project Riverside" report, which examines five investigations into illegality by private investigators.
Soca has been accused of burying evidence of widespread "blagging" and hacking of private information despite its decision to publish a redacted version of the report last year - and to warn holders of private data, such as banks, telecoms companies and the government, of the risk they might be targeted.
The existence of this confidential report triggered press speculation recently that it contained details of a scandal which exceeded that of phone-hacking, involving blue-chip private companies commissioning investigators - rather than journalists - to obtain private data.
However, the report does not, even in its unredacted form, quantify the scale of illegality by private investigators, nor does it name their clients or the private investigators themselves.
Broadly, it found that PI firms had worked for the media, debt collectors, insurance companies, individuals and criminals.
Often the technique of "pretexting" was used. This involves a PI ringing, for example, Her Majesty's Revenue and Customs, British Gas or BT and getting an employee to disclose personal details.
The scams also included technical methods, such as devices to intercept phone calls, or planting an e-Blaster "Trojan" program - one which tracks all of a user's activity - on the target's computer to obtain their personal information, including emails.
Police databases
The report was based on five investigations, all of which were concluded by 2008.
Operation Abelarde II was a Metropolitan Police inquiry into the murder of private investigator Daniel Morgan, who worked for Southern Investigations - a PI agency in south London.
Despite failing to solve the murder, detectives gathered extensive evidence of the activities of private detectives, including evidence they had accessed police databases for unauthorised checks, finding details of current investigations, and attempted to discover the identities of police sources.
Another inquiry, Operation Barbatus, centred on two private investigation agencies, AIS based in London and BHI in Stoke-on-Trent, both staffed by ex-police officers.
AIS was found guilty of commissioning the hacking of a computer belonging to Tamara Mellon, creator of the Jimmy Choo shoe brand.
Phone hacking - illegally accessing mobile voicemails - is mentioned in two investigations, principally Operation Caryatid, the original probe into the News of the World's activities.
Data Protection Act
The Home Affairs Select Committee has called on Soca and the Met Police to publish the names of the clients who commissioned illegality by private detectives.
Committee chairman Keith Vaz MP told the Press Association: "Without the names, the public are currently left impotent in their judgment. It is important we try to gain as much assurance as possible on their behalf."
Soca has passed the committee a list of 102 client names linked to a more recent inquiry - Operation Millipede - which led to the convictions of four private investigators last year.
Graham Freeman and Philip Campbell Smith ran Brookmans International, a small investigation agency. John Spears, a former Met detective inspector, worked on his own. All three commissioned a fourth investigator Daniel Summers to blag private information.
However, Soca says the clients of these PIs may yet be prosecuted for breaching the Data Protection Act.
A decision will be taken after the current Operation Tuleta investigation - which is investigating the illegal accessing of private information via methods other than phone hacking.
Until this is concluded, the agency says it can't release the names it holds.
Tracing debtors
A source familiar with the 10 or so examples used to prosecute the Millipede case told the BBC the clients were "victims of crime" who had been using the private investigators to track down fraudsters and those who owed them money because the police were unable to help.
Asked if any of the clients were large companies, the source said they were not "household names".
The BBC has spoken to one client, a solicitor, who says she commissioned Brookmans International to track down a man who had stolen £20m from those she represented. She insists she told the PIs in writing not to use illegal means.
Another client was a foreign exchange trader, which asked the company to track down a debtor.
The evidence gathered as part of Operation Millipede is now being used by Operation Tuleta - the latter has already seen more than a dozen people have been arrested.
Solicitors who used private investigators said they were forced to because police cuts had resulted in fewer dedicated anti-fraud teams.
They claimed the police often said clients would have to use the civil courts to track down money taken through fraud, fuelling the market in potential illegal data access by private investigators.