Does being an MP make marriage harder?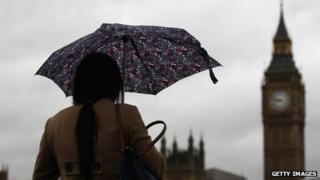 Several high-profile MPs have announced they are getting divorced recently. Is there something about the job that makes marriage more difficult?
An MP's lot is not an easy one.
Travel, scrutiny, long and unsociable hours, nights away from home: it doesn't sound like the job is designed to be conducive to a happy marriage.
Over the last few years, several high-profile politicians have announced they are divorcing.
The latest, Tory MP Mark Pritchard, did so after someone changed his marital profile on Wikipedia, prompting press questions as to whether this was true.
The Daily Mail, which reported the story, puts the tally of recent MP divorces at more than 20 - about one and a half times the national average rate.
Mr Pritchard's Commons colleague Claire Perry, who is David Cameron's adviser on preventing the commercialisation and sexualisation of childhood, also recently split from her husband, a financier, saying they had grown apart due to work pressures.
"We both have extremely demanding jobs and for some time we have been going our separate ways," the MP for Devizes in Wiltshire told her local newspaper.
Theirs are just two of many cases.
'Massive stress'
Some MPs - notably veteran cabinet minister Ken Clarke, whose wedding took place in 1964 - have combined decades in parliament with long marriages.
There are also examples of couples where both partners are MPs - Labour's Ed Balls and Yvette Cooper, shadow chancellor and shadow home secretary, have been married for 15 years.
But other marriages continue to crumble.
Solicitor Marilyn Stowe, who has represented several MPs in divorce cases, says: "The job puts people under massive stress. The work-life balance is hard to achieve for people who have to devote themselves so much to their jobs.
"Being an MP, and especially a minister, is not relationship-friendly or child-friendly."
Some marriages end simply because people drift apart, others because of adultery.
"It's no surprise at all that people try to seek comfort with people in similar positions, people they see most of the time at work," Ms Stowe says.
"I would say more MPs get divorced than the average rate among the rest of the population. There are incalculable stresses and pressures on people. Politicians have to be very tough people."
Character traits encouraged by daily involvement in politics could play a role in undermining marital trust, Ms Stowe argues.
"It's not the most moral of professions, is it? It's an occupation where you can be economical with the truth."
'Armageddon'
Throughout most of his career, the former Prime Minister Harold Macmillan had the embarrassment of Westminster knowing (though not the outside world) that his wife Dorothy was having an affair with Tory MP Bob Boothby.
But, despite being blatantly "cuckolded", Macmillan did not request a divorce, partly because of the effect this would have had on his career at a time when marital breakdown was more scandalous than today.
Ms Stowe says: "The social stigma has gone in the majority of cases. People are simply living together more. Having children before marriage is no longer a no no. In that context MPs getting divorced is no longer scandalous.
"The public are more concerned with expenses than whether or not an MP gets divorced."
In his autobiography, Olympics supremo and former Conservative MP Lord Coe described a night of "Armageddon" in 1997 when he, like so many of his party colleagues, lost his seat, as Tony Blair's Labour gained a landslide general election victory.
He wrote: "One person who was not unhappy at the result was my wife Nicky.
"Although my last year in the whips office (where I was junior government whip) had made day-to-day living easier, it was still no life for her. The logistics alone were a real struggle. I mean, what do you do when you have three children under four? Drive them down to Cornwall every weekend? That's six hours in a car - 12 hours in total there and back. Or do you stick them on an aeroplane, all throwing up with turbulence?
"The pattern of life imposed by Parliament is simply not one that works in a modern marriage - in the days of MPs with private incomes and stay-at-home wives, maybe. Things have improved a little, but during my term the earliest you could expect to be out was 10.15pm, and home at 11pm. That was a result. Your wife might actually be awake. You wonder how any MP's marriage survives at all."
The improvement to which Coe referred was the restructuring of business hours for the House of Commons.
It still meets until 10.30pm on Mondays, but ends at 7.30pm on Tuesdays and Wednesdays, 5.30pm on Thursdays and 3pm when it sits on Fridays.
Starting and finishing earlier, these would be considered more family-friendly hours but many MPs, unlike most people, spend several nights a week away from home.
Even weekends in constituencies usually involve meetings and ceremonial duties.
Before she became a Conservative MP in 2010, the novelist Louise Mensch (née Bagshawe) said: "Of course women can have it all, if they want it all. I won't hear any defeatist talk."
Yet, little more than two years after entering Parliament, she stood down so she and her three children could move to New York, where her rock group manager husband is based.
A weekly transatlantic commute - combined with trips to her constituency in Corby in Northamptonshire - would have been pushing it, even for an MP.
'Emotional support'
But Paula Hall, a relationship psychotherapist with the counselling group Relate, says relationships can endure surprising amounts of upheaval.
The traditional model of a political marriage involves one partner (historically the wife) staying at home, while the other pursues a career.
Ms Hall sees some benefits, but also some pitfalls: "It's about how you demonstrate care for each other. Couples where there are polarised roles can work well from a pragmatic point of view.
"There are advantages to partners knowing nothing about each other's work, such as not having to talk about it all the time. But there's an issue of lack of common ground."
One essential measure is for couples to remind themselves - rather like those dealing with the rigours of caring for very young children - that the grind will end one day.
Ms Hall says: "There are some jobs that are vocations. They require not just practical support but emotional support as well.
"I dread to think what it's like if you don't share the same values. It's about sharing a vision for the future. You have to have a sense, an understanding about your lives, looking forward five or 10 years when things will be different.
"It's about compromise. It's remarkable how many different types of relationship can work."
"It depends on what you expect from life. If you want a nine-to-fiver who comes home for lunch, politics is not the right job."
Relate does not blacklist certain professions according to the likelihood they will result in divorce.
If it did, politics would probably not be far from the top.