Leveson accepts invitation to appear before MPs to discuss press regulation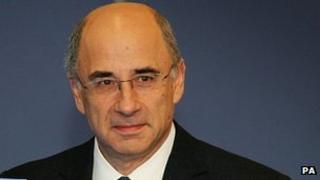 Lord Justice Leveson has agreed to appear before MPs examining the future of press regulation.
The judge, who headed an 18-month public inquiry into press standards, accepted an invitation to give evidence to the Commons Media Committee.
But he said he could not attend before the Commons summer recess as hoped.
The Tories, Lib Dems and Labour struck a deal over a new system of regulation following the phone hacking scandal but most newspapers remain opposed.
A spokeswoman for the judiciary said: "He has written to the committee chair accepting the invitation but explaining that existing commitments make it impossible for him to attend before 18 July.
"Lord Justice Leveson has offered to make arrangements for when Parliament returns after the summer recess."
In his landmark report, published in November, Lord Leveson called for an independent regulatory body to be established to oversee the press, backed up by legislation.
David Cameron, Nick Clegg and Ed Miliband agreed to set up a new watchdog by royal charter with powers to impose million pound fines on UK publishers and demand upfront apologies from them.
The newspaper industry rejected the idea of what it called "state-sponsored regulation" and put forward its own plans.
During its current inquiry, the cross-party committee has taken evidence from newspaper executives, editors, ministers, regulators and representatives from the Hacked Off campaign group.
Lord Leveson has given no interviews nor made any public comment since he published his findings.
Asked whether Lord Justice Leveson should appear before the committee to give evidence, Prime Minister David Cameron's official spokesman told reporters: "That is a matter for him."