Calls for further cuts to MPs' expenses watchdog rejected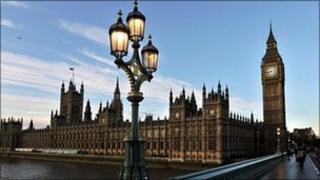 Further cuts to the MPs' expenses watchdog budget have been rejected by a House of Commons committee.
The Treasury suggested cutting the Independent Parliamentary Standards Authority's (Ipsa) running costs by more than the existing 5% target.
But the Speaker's Committee for Ipsa said there was not sufficient capacity for a fresh budget squeeze.
Ipsa has independently monitored and controlled MPs' expenses, pay and pensions since 2009.
It was set up following the Westminster expenses scandal, at a cost of £6.6m.
The body is required to cut its operational costs by 5% each year and the Speaker's Committee, which is chaired by Speaker John Bercow, oversees it.
In a written statement to Parliament, Conservative MP Charles Walker, who sits on the committee, said it had explored Treasury requests to see whether Ipsa could further scale back its operational costs.
Complaints
"Having discussed this with Ipsa, the committee concluded that the authority did not have the capacity for additional savings this year," he said.
"It therefore found Ipsa's request for resources to be appropriate, and approved it without amendment."
The committee did agree with Treasury advice on splitting the watchdog's core operational costs, which are subject to the 5% savings target, from its project costs, which are not.
It said the move would "provide greater assurance that costs have been attributed correctly and sensibly to the individual budgets, and that the 5% target was being achieved".
MPs have been highly critical of their pay and expenses watchdog since its introduction in 2009.
Earlier this month it was revealed that 36 MPs had complained to Ipsa since 2010, lodging a total of 71 official complaints.
Many say Ipsa is inefficient, expensive and that its behaviour has been heavy-handed.