David Cameron promises £1m 'Longitude Prize' for big ideas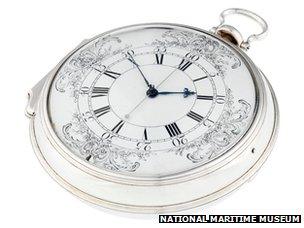 The UK government is putting up a £1m prize for what it calls a new "grand innovation challenge".
The award was announced by the Prime Minister David Cameron at a special summit linked to Britain's leadership of the G8 group of countries.
He said the prize should reward the "next penicillin", or the plane that could fly carbon-free to New York.
The Prime Minister likened it to the 1714 Longitude Prize that was famously won by the clockmaker John Harrison.
David Cameron said the payment should go to the idea that solved "the biggest problem of our time".
What that problem is should be identified by public. This, he said, would stimulate a global innovation debate.
"There are so many problems in our world that need that amazing solution, whether it is a cure for dementia, solving the problem of diabetes, having a flight from Britain to New York that's carbon free. Let's challenge the public and challenge the scientists for which is the great problem we want to crack," Mr Cameron told his audience at the Siemens Crystal Building in London.
"I'm thinking of something - Britain's Got Talent, you know, you switch on the TV and you watch the dog jumping over the pole, or whatever it is. Let's actually get the nation engaged on what the biggest problems are in science and in our lives that we need to crack, with a multi-million pound prize to then help us do that."
Lord Rees, the English Astronomer Royal, will chair the new "Longitude Committee".
"The original Longitude Prize stimulated a solution to a great technical problem of the time - and it was won by an 'outsider," he said. "There has never been a greater need for clever and socially useful inventions, and there have never been more people with the potential to make them if they're given the opportunity and incentive."
David Cameron also used the event to launch the Information Economy Strategy, focusing on the "growth opportunities of cloud computing", which he said would help 1.6 million small and medium-sized businesses increase their online presence.
The G8 summit will take place at the Lough Erne golf resort, Enniskillen, on 17 and 18 June 2013.