Coulson says Johnson wants Cameron to 'fail miserably'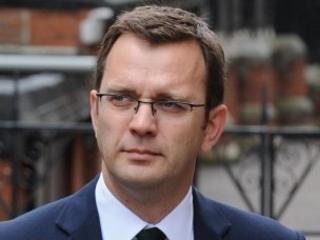 Boris Johnson would rather David Cameron "fail miserably" at the election than "stab him in the back", ex-No 10 press chief Andy Coulson says.
Mr Coulson told GQ magazine that if the Tories lose the election, the London mayor believed he could then "ride in on his bike to save party and country".
Mr Johnson's future ambitions have been the source of constant speculation.
Mr Coulson was forced to resign from Downing Street after becoming embroiled in the phone hacking scandal.
He faces charges relating to phone hacking and alleged conspiracy to bribe public officials for information, alleged offences that date back to his time as editor of the News of the World.
In an article for GQ magazine, the former No 10 director of communications said he thought Mr Johnson was unlikely to move against Mr Cameron while he was still prime minister.
He said: "Stabbing David, or anyone else for that matter, in the back would be distinctly off brand, just not very Boris."
However, Mr Coulson added: "He would much prefer to see David fail miserably in the election and ride in on his bike to save party and country."
'Brilliant candidate'
Mr Johnson's second term as London mayor ends in 2016.
In a recent interview with Michael Cockerell for a BBC documentary, Mr Johnson was asked if he wanted to become prime minister. He answered: "If the ball came loose from the back of the scrum, which it won't of course, it would be a great, great thing to have a crack at."
Mr Coulson said that "when Boris asked me to pass on the message that he was keen to stand as mayor of London, David [Cameron] responded, 'Well, if he wins, he'll want my job next'.
"If proof were needed that our PM is a man untroubled by self-doubt, it came in his next sentence: 'So I think he'll be a bloody brilliant candidate for us'."
Discussing Ed Miliband's leadership, Mr Coulson said the Conservatives must "expose" the Labour leader's strategy, which he suggested was "to keep his head down, silently hope that the economy continues to go wonky, and, well, just be the other guy".
He added: "I'm struck by how detached the Opposition front bench appears to be from their leader...
"I just don't think they rate him very much. And if they don't, there's a good chance the public will feel the same way once they get to know him properly."
He also criticised shadow chancellor Ed Balls, who he says is too closely associated with former prime minister Gordon Brown.
He claims that "Labour's two Eds dislike each other and each thinks he is smarter than the other", and suggests history is repeating itself after the "dysfunctional" relationship between Mr Brown and Tony Blair.