Ex-Lib Dem seeks to sell personalised L16 DEM number plate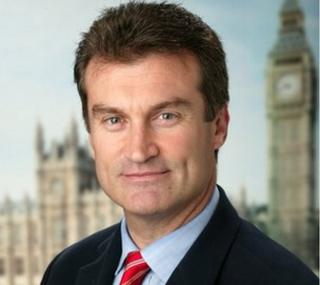 A former Liberal Democrat - who has defected to Labour - is now trying to sell his personalised number plate, L16 DEM.
Andrew Duffield, a former Lib Dem district and county councillor and parliamentary candidate, paid £250 for the plate nearly twenty years ago.
Mr Duffield has now removed it from his car "for obvious reasons" and has put it up for sale - for £500.
He has so far been unable to find a buyer.
He said he had become increasingly irritated at what he saw as the coalition government's failure to "protect the poor and disadvantaged".
Mr Duffield, who is a teacher, has stood for the Lib Dems four times at general elections, most recently in 2010 and 2005 in Hexham in Northumberland.
He has also been a Liberal Democrat councillor on Northumberland County Council and Alnwick District Council.
He said he would be "happy to put his name forward" as Labour's candidate in Hexham at the next general election.
Labour finished a distant third in Hexham in 2010. Guy Opperman won the seat for the Conservatives.