Treasury 'slowest department' to respond to MPs' enquiries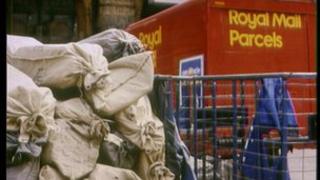 The Treasury was the slowest government department last year for responding to letters from MPs and members of the House of Lords.
According to figures released by the Cabinet Office, the Treasury only managed to answer 53% of queries within its target of 15 days.
The Department for Education also performed poorly.
Michael Gove's department failed to reply to 45% of written enquires within an acceptable time period.
These response times compared poorly to the Department for International Development, which responded to 96% of its enquiries within its target of 15 days.
The data also recorded the performance of non-departmental agencies.
The slowest responder of all was the water regulator Ofwat, which only managed to reply to 39% of enquires within its target of 10 days.
The figures also reveal which departments receive the most correspondence from MPs and peers.
The leader in this respect was the UK Border Agency, which handled 53,395 separate substantive enquiries in 2012. The Department for Work and Pensions came a distant second, dealing with 20,613 letters.
The branch of government which aroused the least interest from legislators was the Ordnance Survey, which deals with map data in Britain. It only attracted 15 enquiries in 2012.
Organisations which received fewer than 10 letters were not included in the data.