Nick Clegg 'irresponsible' in blocking data monitoring plan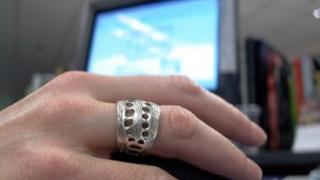 A senior Lib Dem peer has accused Nick Clegg of acting "irresponsibly" for opposing plans to store details of Britons' web and mobile phone activity.
Ministers hoped to include rules on data monitoring in the Queen's Speech.
But the deputy prime minister said the plan, dubbed a "snoopers' charter" by critics, was "not going to happen".
The former reviewer of UK terrorism legislation, Lord Carlile of Berriew, said Mr Clegg had "torpedoed" the plans to appease party activists.
The Conservatives and the Lib Dems have been at odds over the draft Communications Data Bill - which would have required telecoms providers to store details of phone calls, texts, tweets and instant messages for a year.
Supporters say existing powers need to be updated to take account of changes in technology and the increasing use of social media and to enable the police and security services to keep track of suspects.
Although the police would not have routine access to the content of conversations and messages, critics say the plan is an unjustifiable extension of state power and would not make it easier to stop terror plots.
'Increased danger'
There had been reports that redrafted legislation, with concessions to win over Lib Dems, might be included in the government's future legislative programme to be announced on Wednesday.
But this now appears highly unlikely.
Lord Carlile, the government's reviewer of terrorism legislation between 2001 and 2011, told the BBC's Daily Politics: "Nick Clegg has torpedoed this because it's just too difficult in political terms within the Liberal Democrats.
"I'm very disappointed that some of my Liberal Democrat colleagues, including a few in the Lords, have decided, without knowing any of the evidence, viscerally, to oppose this kind of legislation.
"If we do not have an organised communications act which provides the authorities with access to the when and for how long of, for example, mobile telephone calls - in appropriate cases only - then there will be increased danger to the public.
"That doesn't seem to me like responsible government."
Speaking last month, Mr Clegg said his party would not support any extension of existing laws which would end up with a "record kept of every website you visit and who you communicate with on social media sites".
Information should not be stored unless there was a "very good reason" for it, he added.
Lib Dem MP Julian Huppert, a member of the Home Affairs Select Committee, said he was "slightly surprised" by Lord Carlile's comments as he believed the plans put forward were flawed and the case had not been made for retaining such "a huge amount of very personal information".
"I am very surprised any political party wants to spend £1.8bn on this, rather than proper policing," he told the BBC's Daily Politics.
But former Labour home secretary Alan Johnson said technological advances meant the amount of intelligence the authorities could monitor was decreasing: "It is very clear there is a problem, it is growing and it needs to be tackled."