Confused about benefit changes?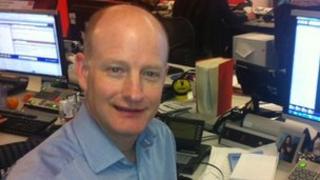 This month saw the start of sweeping changes across public services including the UK benefits system.
Chancellor George Osborne claimed in a speech on Tuesday that nine out of 10 working households would be better off, while some churches and charities, as well as the Labour Party, have criticised the changes as unjust.
Are you baffled by benefits?
The BBC's personal finance correspondent Simon Gompertz will be answering your questions in a live Twitter Q&A between 14:00 and 15:00 BST on Thursday, 4 April.
You can tweet Simon @gompertz your questions on the welfare system using the hashtag #AskBBCSimon, or get in touch with him using the form below.
Simon will endeavour to answer as many questions as he can, but he will not be able to get to everyone.
When the session has ended, we will collect the questions and answers and publish them on this page.
Questions may be edited for brevity.
Thank you for your questions. Here is an online version for you to look at: Benefits changes: Your questions to Simon Gompertz