Housing benefit judicial review to go ahead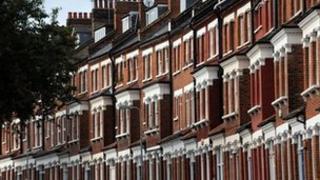 A judicial review into the consequences of the cut in housing benefit is set to go ahead after the government lost an attempt to have the action thrown out.
Lawyers representing disabled adults and vulnerable children argue that the change will disproportionately disadvantage them.
The cut, dubbed a "bedroom tax" by its critics and a "spare room subsidy" by its supporters, is due to be introduced on Monday.
The case will be heard in May.
From 1 April, changes to housing benefit affecting working-age social housing tenants deemed to have spare bedrooms will mean a 14% cut for those with one extra room and of 25% for those with two or more.
It is thought it will affect 660,000 households in Britain, who will lose an average of £14 per week.
The government says it wants to bring social housing tenants in line with its provision in the private sector, where size criteria already apply.
Intended to reduce a £21bn annual housing benefit bill, the measure is also aimed at encouraging greater mobility in the social rented sector, it adds.