Digital boss Martha Lane Fox to get peerage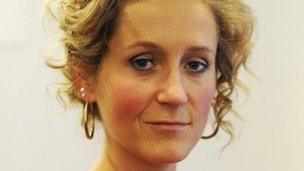 E-commerce pioneer and government adviser Martha Lane Fox is to join the House of Lords.
The co-founder of travel website lastminute.com - who is Prime Minister David Cameron's "digital champion" - will sit as an independent.
She will take the title Baroness Lane-Fox of Soho in the City of Westminster.
Composer and broadcaster Michael Berkeley will also get a peerage, the independent House of Lords Appointments Commission announced.
Ms Lane Fox told friends on Twitter that it was a "real privilege" to be ennobled, adding: "Will get robe on and get them [her parliamentary colleagues] moving."
Aged 40 when she will join the Lords, Ms Lane Fox is set to become the youngest female peer.
The addition of a hyphen to her surname for the purposes of her title was required under peerage rules, she confirmed.
Ms Lane Fox also founded the Go On UK charity to spread digital skills and has her own grant-giving foundation, Antigone, funding charities that target neglected causes.
She is a non-executive director of the Efficiency and Reform Board at the Cabinet Office and the Government Digital Service.
Ms Lane Fox confessed online that she had inadvertently broken Lords protocol by revealing the title she would take before being formally introduced in the upper house.