Politicians urged to avoid mixing up debt and deficit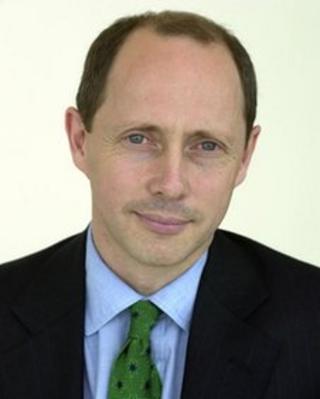 Politicians must distinguish properly between the UK's debt and its deficit, the chairman of the UK Statistics Authority has said.
Andrew Dilnot's comments came in response to a letter from Labour accusing Prime Minister David Cameron of mixing the two up.
In a party political broadcast, Mr Cameron said: "We're paying down Britain's debts."
Mr Dilnot confirmed that the deficit had fallen but said debt had risen.
Public debt is the total sum that the UK public sector owes. The deficit is the difference between the public sector's total receipts and its total expenditure over a given period.
'Clarity'
In a letter to Mr Dilnot, shadow chief secretary to the Treasury Rachel Reeves said it was "the first occasion I am aware of when the prime minister has made such a claim in a scripted broadcast.
"This suggests that the Conservative Party may be attempting to deliberately mislead the public about these statistics and the government's record."
She called on the UK Statistics Authority to "bring some clarity to the situation".
Copying in the prime minister's chief of staff, Mr Dilnot replied: "It is clearly important for all parties to public debate in this area to understand the relevant statistical definitions and to distinguish changes in the level of debt outstanding from changes in borrowing per period, and to reflect these in their communication of the statistical trends involved."
He said the deficit had fallen from £159.0bn in 2009-10 to £121.6bn in 2011-12.
And total public debt had gone up from £811.3bn - or 55.3% of GDP - in 2010 to £1,111.4bn - or 70.7% of GDP - in 2012.
"It is hugely embarrassing for David Cameron that he has had to have the difference between borrowing and debt explained to him by the chair of the UK Statistics Authority," Ms Reeves said.
"By squeezing families and businesses too hard, choking off the recovery and so pushing borrowing up not down, the government's economic policies have badly backfired."
But a Conservative Party spokesperson said: "The official UK Statistics Authority has confirmed that this government has cut the record deficit it inherited from Labour by a quarter.
"And the independent IFS [Institute for Fiscal Studies] calculates that Labour would borrow £200bn more. They haven't learnt from their mistakes which got us into this mess in the first place."