Conservative manifesto 'to give EU details'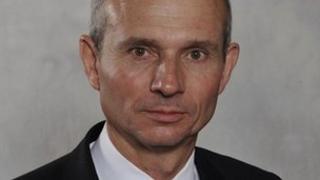 The next Conservative manifesto will give details about how the party would approach a renegotiation of Britain's membership of the EU, Europe Minister David Lidington has said.
David Cameron has promised to hold a referendum on whether the UK should stay in the EU or leave.
Mr Lidington told the BBC's Newsnight that his party would make its position clear before the next general election.
He said Mr Cameron had spelt out a vision for Europe as a whole.
Looser ties
BBC political correspondent Vicki Young said Mr Cameron's speech on Europe on Wednesday received a warm reception from most of his MPs.
Although he talked about returning powers from Brussels to national governments in areas such as the environment and social affairs, there were no details on this.
Now Mr Lidington has suggested that the next Conservative manifesto will outline exactly how the party would try to renegotiate looser ties with the EU.
It raises the prospect of some tense wrangling among Tory MPs as they try to find agreement over just how far the party should go in its quest for a new settlement for Britain, our correspondent said.
Rebuffed criticism
Mr Cameron's referendum pledge would be dependent on him being prime minister after the next election, and on new terms with the EU.
The prime minister has rebuffed criticism at home and abroad of his commitment to hold a referendum.
Labour and the Lib Dems have said plans to renegotiate the UK's membership and put it to a public vote was a gamble and against the national interest.
France and Germany warned the UK against pursuing an "a la carte" approach. The US said the UK and the EU were stronger together.
But Mr Cameron said he had public backing.