Councillors' state-funded pensions 'must end'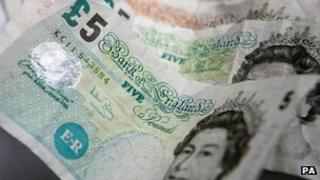 The government has announced a consultation on ending state-funded pensions for councillors.
Local government minister Brandon Lewis said the entire public sector needed "to do its bit" to pay off the deficit.
More than 4,000 councillors around the UK are thought to have joined the local government pension scheme.
The government estimates that changing the system could save £7m a year, but Mr Lewis praised the "unsung and ongoing" work done by councillors.
They were allowed to join the scheme in 2003 by the then Labour administration.
'Corrosive'
In a written ministerial statement, Mr Lewis said it was thought 4,548 councillors had taken up the offer by 2010-11.
However, he argued that there had never been "robust public scrutiny" of the scheme's operation, since they were first allowed to join in 2003.
Mr Lewis said: "Ministers in this government take a fundamentally different view to the last administration. We do not believe that taxpayer-funded pensions are justified. Councillors are volunteers undertaking public service; they are not and should not be employees of the council dependent on the municipal payroll.
"They are not professional, full-time politicians, nor should they be encouraged to become so."
Councillors do not receive a salary, but they get allowances for the expenses they incur.
Mr Lewis said these had "slowly become a form of salary, a situation worsened by the state-funded pensions. This is a corrosive influence on local democracy and independent thought, blurring the distinction between council staff and councillors.
"Every bit of the public sector need to do its bit to help pay off the deficit inherited from the last administration. Local government grants are being reduced.
"Ministers have cut and then frozen their salaries. Public sector pensions, including Parliamentary pensions, are being reformed to reduce the burden on taxpayers. It is only right that councillors do their bit as well.
"We do not believe that an occupational pension scheme intended for employees, and paid for by taxpayers, is an appropriate vehicle for councillors."
Mr Lewis said councillors should be denied access to the scheme from April 2014. Those already in it would have the pensions accrued up to this date protected, but would not be able to gather any more benefits after that date.
He added: "As a former councillor myself, I would like to pay tribute to their often unsung and ongoing work in standing up by their local residents. We hope these reforms will further strengthen the integrity and independence of councillors and increase the respect within their communities for the voluntary work they undertake as champions of the people."
He also said: "We do not believe it will have any detrimental effect on people choosing to become councillors. The best thing we can do to encourage more people to take part in municipal public life is to decentralise power to local communities so being a councillor is a meaningful and rewarding role."
A consultation on the situation in England was promised "in due course". It is a devolved issue in Northern Ireland, Scotland and Wales.