Public picked for Standards Committee looking into MPs' conduct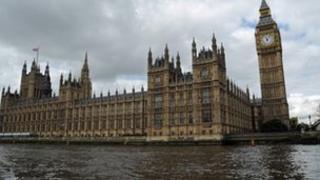 Three members of the public have been appointed to a committee which investigates complaints about MPs.
Peter Jinman, Walter Rader and Sharon Darcy will take up seats on the Committee on Standards in January.
The appointment of lay members to the committee was agreed in wake of the MPs' expenses scandal in 2009.
The new members will undertake training in the culture and practices of Parliament.
MPs agreed their appointments after an open selection process run by the House of Commons Commission.
The were 86 applications for the posts, which were advertised online and promoted through social media and recruitment consultants.
Each member will be paid £300 per day as and when the committee sits, which is on an ad-hoc basis when there is an issue to consider.
They do not have full voting rights - although the Committee on Standards has on only one occasion been divided - but they do have the power to have dissent recorded if necessary.
Leader of the Commons Andrew Lansley said: "What I think we are looking for, and can be confident it will assist us to achieve, is we not only set and enforce high standards of conduct but that we are seen to do so.
"It is the public we really want to be focused on."
Mr Lansley said MPs' expenses, pay and pensions were subject to "robust independent scrutiny and regulation" and this would now be the case "for our internal disciplinary processes".
A separate Committee on Privileges will also be created in the new year.
Together, the two committees replace the current Committee on Standards and Privileges and will report separately to the Commons.