Viewpoints on same-sex marriage plans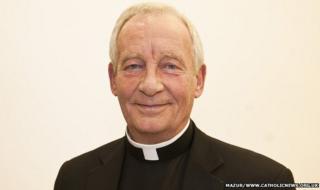 Yesterday saw the publication of the Government's response to the Equal Marriage Consultation.
This response has ignored the key concern expressed by many people in this country; that is the proposed change to the meaning of marriage.
We are in danger of forgetting what marriage has always meant: a union of one man and one woman for love and mutual support, open to the procreation of children.
It is more than a way of recognising committed loving relationships. Marriage matters to families, stability, and the common good of society. We risk grave long term social loss by rushing into such ill-considered legislative change.
Religious freedom is not the primary issue in this debate, but it is very important. Any protections, whether or not they are cemented in statute, are open to challenge in the European Court of Human Rights and subject to the will of future Parliaments.
The prime minister is against statutory regulation of the press because he fears that a subsequent Parliament might amend the Act.
If future Parliaments cannot be trusted to respect the freedom of the press, can they truly be trusted to uphold these "quadruple locks" that supposedly protect religious freedom?
There are further causes for concern, for example, will teachers be able to teach that marriage is a union between a man and a woman?
Many strongly oppose a bill that will change the definition of marriage. The consultation showed that nearly half of the 228,000 questioned did not think that civil marriage should be open to same-sex couples and the figures did not take account of the petitions received, which were universally opposed and signed by over 620,000 people.
It is important that this debate is conducted calmly and reasonably and that we do not lose sight of the true meaning of marriage.