Budget Day will be in March, George Osborne announces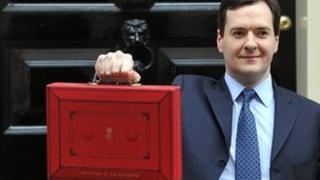 The 2013 Budget will be held on Wednesday 20 March, Chancellor George Osborne has announced.
He gave the information as he spoke to MPs during Commons Treasury Questions.
The announcement follows last week's Autumn Statement, during which Mr Osborne set out plans on taxes, benefits, government spending and forecasts for the economy.
The Budget will be Mr Osborne's fourth since the Conservative-Liberal Democrat coalition took power in 2010.