Gloves to come off in secret courts battle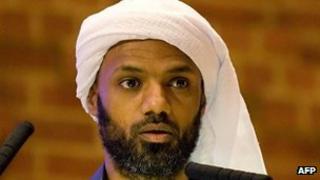 It is sometimes said that members of the House of Lords only get really hot under the collar about sex, hunting and parliamentary reform.
But today along their red leather benches peers are debating something that deeply concerns them and goes to the heart of politics: the battle between liberty and security. How does the state keep its citizens safe while also keeping them free?
It is a confrontation, long brewing, over the Justice and Security Bill that will allow more civil courts to examine secret intelligence in private.
The aim is to make it easier for sensitive evidence to be used in trials without intelligence sources being exposed or information from foreign agencies being compromised.
At the moment the government is forced to abandon cases and pay out substantial compensation claims - often to terror suspects who claim they have been mistreated - rather than put intelligence sources and practices at risk.
And that costs a lot of money. One Whitehall source told me that the cases settled with former Guantanamo Bay detainees cost the government something in the region of £20m.
So the government wants judges and security-cleared lawyers to hear the evidence in what are called "closed material proceedings" so that more cases can be heard and taxpayers' money can be saved.
Open justice
Some courts already hold secret sessions like this such as the Special Immigration Appeals Commission that recently freed the terrorist suspect Abu Qatada.
But many critics and peers believe the change would compromise the common law principle of open justice.
Defendants and their lawyers would be prevented from hearing evidence against them. That evidence would not be tested by all sides in open court. Some peers fear the change would allow the government to cover up allegations of mistreatment by intelligence officials - such as was claimed by the former Guantanamo Bay detainee Binyam Mohamed.
Others believe the government is doing this to please the US authorities who are concerned that their intelligence could be disclosed in British courts.
This view is shared by the Labour Party, many crossbench peers, many newspapers - including the Daily Mail - and a goodly number of Liberal Democrats who feel so strongly they are prepared to defy their government. Many Lib Dems feel emboldened to rebel after their party conference voted firmly to oppose more secret courts.
So to that end, a cross-party group of peers have tabled a series of amendments that broadly put into effect the recommendations of the Joint Committee on Human Rights.
These include changes that would ensure that:
1. It would be a judge and not a minister that decides whether to order a close material proceeding. Although the bill currently says a judge has to agree with a minister's decision to order a secret session, critics claim that the judge would in reality have little discretion and would be obliged to back the decision in most cases. Government supporters say this would mean secret courts would hardly ever be used.
2. Secret sessions would be used only as a last resort, when "a fair determination of the proceedings is not possible by other means".
3. Secret sessions would be used only when relating to a very narrow definition of intelligence evidence. That would involve information that "would reveal the identity of UK intelligence officers or their sources or their capability (including the techniques and methodology that they use", or foreign intelligence material provided confidentially by another country").
Braced for defeat
The government has now been defeated on all these points and these defeats will not be without consequences.
1. In the days ahead, I would expect the government to go on the offensive. The Justice Bill has still to reach the Commons. Thus far it has been a gentlemanly, Lords-like debate - largely among lawyers and retired spooks - about the nuanced battle between national security and civil liberty. The Cabinet Office minister Ken Clarke - who is responsible for this bill - has deliberately avoided stoking the fire. But I am told that this will stop. Soon the gloves will come off. Labour will shortly face accusations of acting to threaten public safety; of supporting a system that pays terror suspects millions of taxpayers' money; of putting the lives of intelligence agents at risk.
2. Further evidence will emerge of Labour splits over the issue. The opposition is torn between a desire to defeat the government at all opportunity and a desire to appear like a responsible government-in-waiting. There are those within Labour who think defeating the government on civil liberties' issues is a good recruiting sergeant for disillusioned Lib Dem voters.
But I am told that the Labour leader Ed Miliband has given private assurances that while Labour will try to amend the bill to create greater safeguards, it will not vote to scrap closed material proceedings entirely. Note, for example, the letter in today's Times newspaper supporting the government's position, signed by Lord Reid, the former Labour home secretary, and Lord West, the former Labour security minister.
3. Nick Clegg will act to heal the splits within the Liberal Democrats. He wants them to be seen as a responsible party of government, one that takes national security seriously. Let us not forget he is the chairman of the Home Affairs Cabinet sub-committee that signed off this Justice Bill. But after going to the wire to support secret courts, I suspect the Lib Dem leader will want to use another issue to re-establish his liberal credentials.
My best guess is that he will alight on the government's draft Communications Data Bill. This plan to allow the security services and police to get greater access to communications traffic - but not content - has already been attacked as a snoopers' charter. The joint committee examining the bill is expected to report in the next few weeks and is likely to be critical. I would anticipate a strong speech from Nick Clegg shortly after supporting that concern. The irony is that many Lib Dem peers are far less concerned about the Communications Data bill than they are about the Justice and Security Bill.
So today's assault on the Justice and Security Bill is not just a headache for the government. It is also food for thought for Labour and the Lib Dems.