A promise fulfilled on energy prices?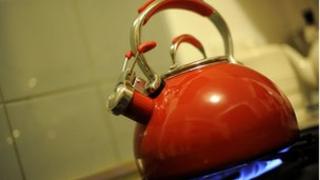 Oh the joy of a policy delivered! The sweet taste of a promise fulfilled!
So used are we to the compromise and fudge of government that when a politician actually does what they said they would do, there is much rejoicing in heaven. Or at least in Downing Street.
Take, for example, David Cameron's tweet earlier this morning. "My promise to ensure energy customers get the lowest tariff is being delivered, despite Labour saying it couldn't be done."
You can almost hear them dancing around in No 10.
We did it, we did it! We got one over the critics, the doubters, the Labour party, all those who wondered what on earth the prime minister was up to when he told MPs last month that the government would legislate so that energy companies have to give the lowest tariff to their customers.
Now there is much discussion about whether or not the prime minister has actually delivered on his promise.
Experts are scanning the detail of the consultation document published today by the energy department.
People are parsing minutely Mr Cameron's precise words to Parliament. Is it really fair to describe a tariff as the cheapest when it's the only tariff?
But that is not really the point. What matters is whether or not people see that their energy bills go down as a result of these changes and give the government credit for it. We cannot judge that yet.
The risk is that the changes raise expectations that are not fulfilled. Those informed and educated energy switchers who hunt monthly for the cheapest tariff may end up paying more. Those older folk on expensive legacy tariffs may get a cheaper deal in the short term but ultimately see their bills rise as global energy prices rise.
This is the real reason why Downing Street was so focused on getting this right. It is not the need to put some flesh on the bones of the prime minister's perhaps premature statement to Parliament. It is the need to show that this government is acting to help struggling families that are feeling the pinch.
The cost of energy is a toxic issue. It is the price rise that voters feel instantly. They may appreciate the government's simpler tariff structure now.
But if prices continue to rise the government may come under pressure to do more, such as to reduce the subsidy for renewable energy schemes that are being paid for by higher electricity bills.
Which, come to think of it, is exactly the debate raging already between the energy department and the Treasury.