Four members of expenses watchdog board to exit in re-appointment row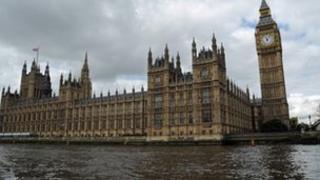 Four members of the watchdog which polices MPs' expenses are to stand down after a row with Commons speaker John Bercow.
Mr Bercow decided not to back the automatic re-appointment of the four Ipsa board members when their contracts end in January.
He said all appointments should be based on fair and open competition.
IPSA chairman Sir Ian Kennedy warns it risks being seen as an attempt to muzzle the watchdog.
The row emerged on Tuesday that four of the five members of Ipsa's board - former MP Jackie Ballard, Appeal Court judge Sir Scott Baker, businessman Ken Olisa and accountant Isobel Sharp - have not sought re-appointment when their terms of office end.
In a statement, the Independent Parliamentary Standards Authority said the decisions were "individual choices" but concerns about the process used to appoint and reappoint members to the board were a "contributory factor".
'Much at stake'
The Commons Speaker has the power to nominate members to sit on IPSA's board for approval by MPs in a Commons vote.
Mr Bercow has appointed an independent panel, chaired by Dame Denise Platt - a member of the Committee on Standards in Public Life - to conduct the competition and to report to him with recommendations that are due to be announced shortly.
The move meant existing members, apart from the chairman, would effectively have to reapply for their positions, which they have chosen not to do.
The BBC's chief political correspondent Norman Smith said sources suggested the Speaker's decision not to back their reappointment as a matter of course, as had been expected, would be seen by some as an attempt to curb their independence.
The row represented a clash, in essence, between Parliament and the regulator, he added.
In a letter to Mr Bercow, released by the watchdog, Sir Ian - whose own term expires in 2015 - said that IPSA had taken some decisions on expenses claims that were not popular with MPs but were "necessary and appropriate."
"I am sure that you would not wish the temporary unpopularity of decisions to be perceived as providing grounds for challenging the continuing membership of those making the decisions," he wrote.
Legal risk
He suggested there was no need to replace existing members unless their performance had been unsatisfactory and doing so risked giving the impression that "placemen/women of Parliament" were being favoured.
He also raised concerns that a former MP - Conservative Peter Atkinson - should be a member of the decision-making panel.
He added: "It is in nobody's interests for expenses once again to become a live issue. There is much at stake here, not least the reputation and future standing of IPSA and indeed the reputation of Parliament."
In response, Mr Bercow said the legislation setting up IPSA required appointments to be conducted on the basis of fair and open competition and, failing to do so could leave the body open to a legal challenge.
While he recognised the "real difficulty" of having to fill four positions at the same time, he said he had no discretion in the matter.
He added: "I cannot accept your argument that the existing board members who have performed satisfactorily and wish to remain in office should be exempt from fair and open competition because renewal may be presumed in other parts of the public service."
IPSA took over responsibility for policing MPs' expenses in 2010 after it emerged that a number of MPs had made inappropriate claims under the old system overseen by Parliament and a handful had committed fraud.
The row came as a jury ruled that former Labour Margaret Moran falsely claimed more than £53,000 in expenses while in office.
The 57-year-old was tried in her absence at Southwark Crown Court after she was deemed unfit to stand trial.