Secret courts plan criticised by MPs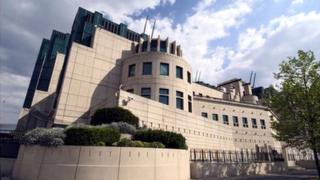 Government plans to allow more evidence in court cases to be heard behind closed doors have been criticised by a committee of MPs and peers.
The justice and security bill would allow more civil court cases to be held in secret.
It would mean some defendants would not hear all the evidence against them.
The cross-party Joint Committee on Human Rights said this was a radical departure from the British tradition of fair and open justice.
The government's concern is that millions of pounds have had to be be spent settling claims which it was prevented from challenging successfully, because that would have involved revealing secret intelligence in open court.
For example, 16 terrorism suspects received substantial sums last year after they claimed they were mistreated by intelligence officials from the UK and the United States.
But in their report, members of the committee suggest the government has not yet made a persuasive case for the changes and that more safeguards are required. It said closed material procedure should only be used as a last resort.
MPs want a tighter definition of what would constitute "sensitive material" that ought to remain secret and expressed concerns that the government could use secrecy to conceal information which is embarrassing rather than damaging.
'Significant shift'
Committee chairman Hywel Francis said: "We were disappointed that the government failed to prove to us a pressing need to extend the use of secret evidence into civil proceedings generally.
"The bill represents a very significant shift away from historic common law principles and parliament should only accept such a departure when the necessity for it has been properly and persuasively justified."
The committee also criticised Home Secretary Theresa May for refusing to allow "special advocates" to have access to some information so as to assess whether secret trials were necessary.
Doing so would have provided the "best evidence" available to parliament about whether there "really exists a practical need for the provisions", the report said.
And the committee raised concerns about what information would be classified as "sensitive", adding that such classifications should not be used to avoid "difficult or embarrassing situations".
Its report said only UK intelligence material that could reveal the identity or techniques of UK intelligence officers or foreign intelligence material provided by another country on a strict promise of confidentiality should be deemed sensitive.
The committee wants a revision to the bill, to allow courts "genuine discretion" on whether a closed material application may be made and if a claim for public interest immunity could have been made.