Criminal compensation: Ministers 'stacked committee' to push through changes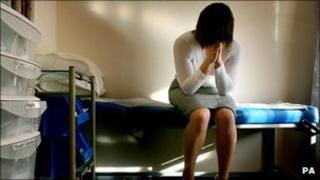 Labour has accused the government of "stacking" a parliamentary committee to ensure that controversial changes to the Criminal Injuries Compensation Scheme are passed.
The changes will restrict compensation to those who suffer serious injuries, shaving £50m off the annual £449m bill.
In September, Justice Minister Helen Grant said she would reconsider the plans after protests by MPs, unions and victim support groups.
However, when the Seventh Delegated Legislation Committee met on Thursday the plans were presented unchanged.
The committee approved them by nine votes to seven.
Shadow justice minister Robert Flello claimed the government "stacked" the committee by ensuring people on the government payroll - including four parliamentary private secretaries - turned up to vote.
"They had to pack the committee with effectively the payroll vote because they couldn't rely on ordinary backbenchers," he said.
The changes will be put before Parliament next week and are almost certain to be adopted.
'Better spent'
A Ministry of Justice (MOJ) spokesperson said: "We are dedicated to preserving compensation to the most seriously-injured victims of crime.
"But where less serious injuries have been caused, we believe taxpayers' money is better spent providing support and help rather than what are often small payments well after the crime has been committed."
The MoJ has announced the creation of a £500,000 hardship fund for low earners who are forced to take time off work because of their injuries, and are not covered by a sick pay scheme.
The spokesperson added: "We have listened carefully to concerns raised and believe we must do more to help those very low earners who may find themselves in real and immediate financial hardship following our proposed changes.
"From December, courts must also consider imposing a compensation order as part of all criminals' sentences where they've caused injury, loss or damage."
Mr Flello said the fund would cover very few of the 30,000 people who will not longer receive compensation for their injuries.
"Almost 90% of all innocent victims of crime will no longer receive compensation as a result of their injuries," he said. "This Tory-led government can never again lay claim to be on the side of victims."